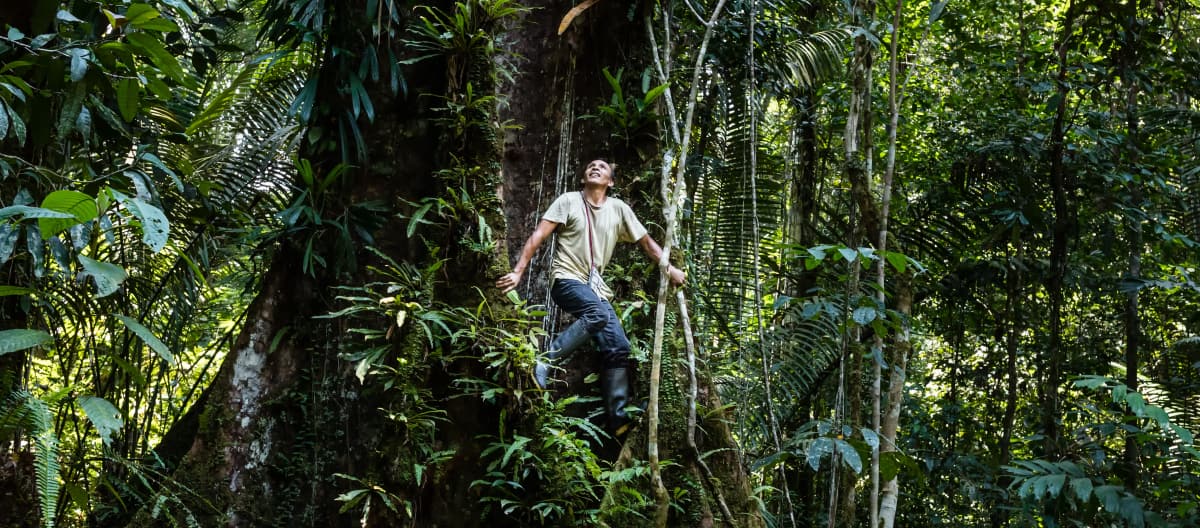 Back to overview
Peru: buying rainforest for a protected area
A cocoa corporation is clearing rainforest land in the middle of the Peruvian Amazon for a vast industrial plantation – against the will of local villagers. They urgently need our support to buy rainforest land for protected areas to block the expansion of the plantation. Help them keep the forest out of the hands of the cocoa barons.
The remote village of Tamshiyacu lies deep in the Amazon rainforest – the river is its only link to the outside world. For generations, its residents have lived in and with the forest, planting fruits and vegetables on small plots along its edges and keeping a few chickens and pigs. It was enough for a simple, sustainable life.
But in May 2013, everything changed for Tamshiyacu's families: Cacao del Norte Peru, a plantation company, started clearing nearby rainforest for an industrial-scale cocoa monoculture.
In response, the people of Tamshiyacu devised a solution to limit the destruction caused by the plantation – they founded a conservation NGO, ACELPA (Asociación Civil el Puente de la Amistad).
Funded by Rainforest Rescue, ACELPA is buying plots of rainforest and having them legally recognized as protected areas in order to block the expansion of the plantation. As of January 2020, the organization had succeeded in buying 57 plots with a total area of 683 hectares and protecting them against destruction by the cocoa barons.
A donation of ten euros is enough to purchase and protect up to 300 square meters of Amazon rainforest. That includes the cost of surveying and legal formalities, as well as managing, conserving and patrolling the protected areas.
The residents of Tamshiyacu are working with local environmentalists and the Frente patriótico smallholders' advocacy group to realize the project. El Puente, an association based in Peru and Germany, is providing international support. Please give generously – your donation will have a measurable impact on preserving the Peruvian Amazon's old-growth rainforest.
Your donation for the rainforest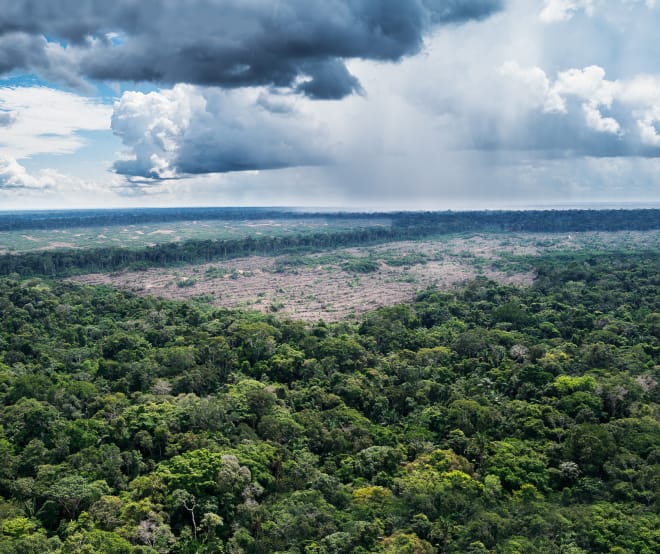 About your donation
Secure data We use encryption to keep your personal information safe.