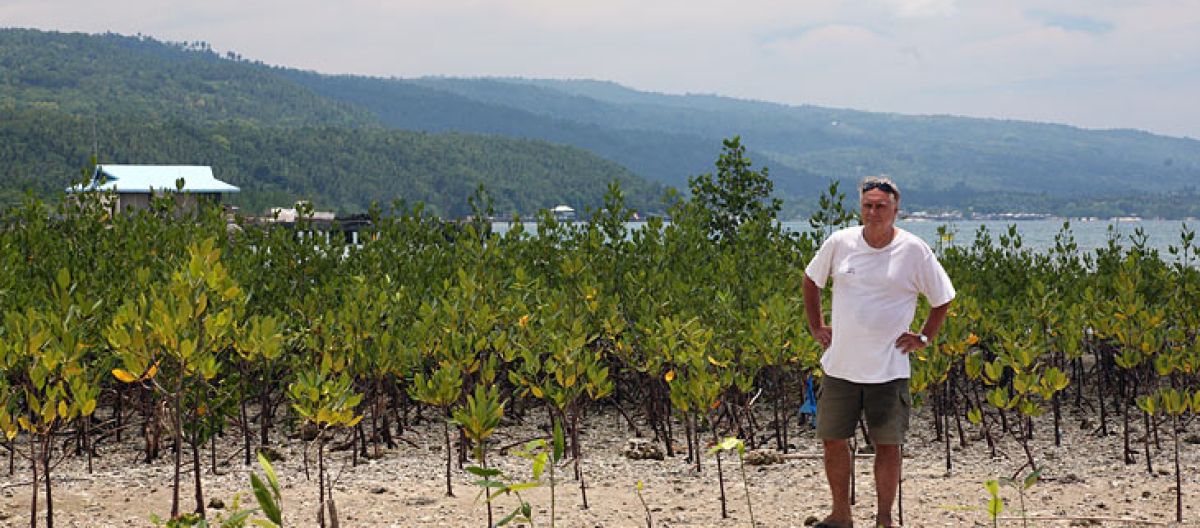 Back to overview
Philippines: mangrove reforestation
On the Philippine island of Samal in Davao Gulf, fishermen and students are planting thousands of mangrove seedlings financed by our donations. Mangrove forests are highly diverse coastal ecosystems that that play a crucial role as a nursery for marine life, thus ensuring bountiful fishing in the future.
Growing and planting mangroves
As a coastal environment, mangrove forests are vital breeding grounds for marine life, nesting sites for birds and habitats for insects. Mangroves also afford protection for coral and prevent coastal erosion.
The mangroves lining Davao Gulf and the small island of Samal had long served as a source of construction timber and charcoal. Over 10 years ago, however, the Philippine government placed the mangroves under protection, prompting the reforestation of the decimated mangrove belts.
By July 2012, 255,000 mangrove seedlings had been raised and planted – and another 600,000 are set to follow. Rainforest Rescue has been supporting this project for many years.
Fishermen collect the seeds, which are then raised in mangrove nurseries. Once the seedlings have grown to a height of 30 cm, they are ready to be planted along the coast.  Local residents, fishermen and students take part in the work, which is monitored by our partner organization Mama Earth. Click here for a photo gallery of the mangrove planting work (PDF)
Why is a healthy mangrove belt so important for Samal Island? The 17 mangrove species occurring here provide a habitat for 22 bird and 26 fish species, as well as countless crabs, crustaceans and shellfish. Together with the sea grass and coral reefs lining the coast, mangrove forests provide a nursery for a wide range of marine life.
With a donation of ten euros, our partners in the Phillipines can raise and plant 100 mangrove seedlings. Please give generously!
Your donation for the rainforest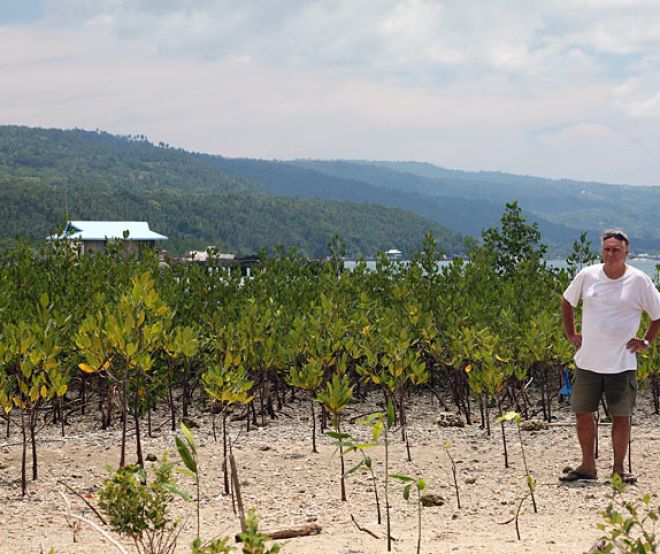 About your donation
Secure data We use encryption to keep your personal information safe.