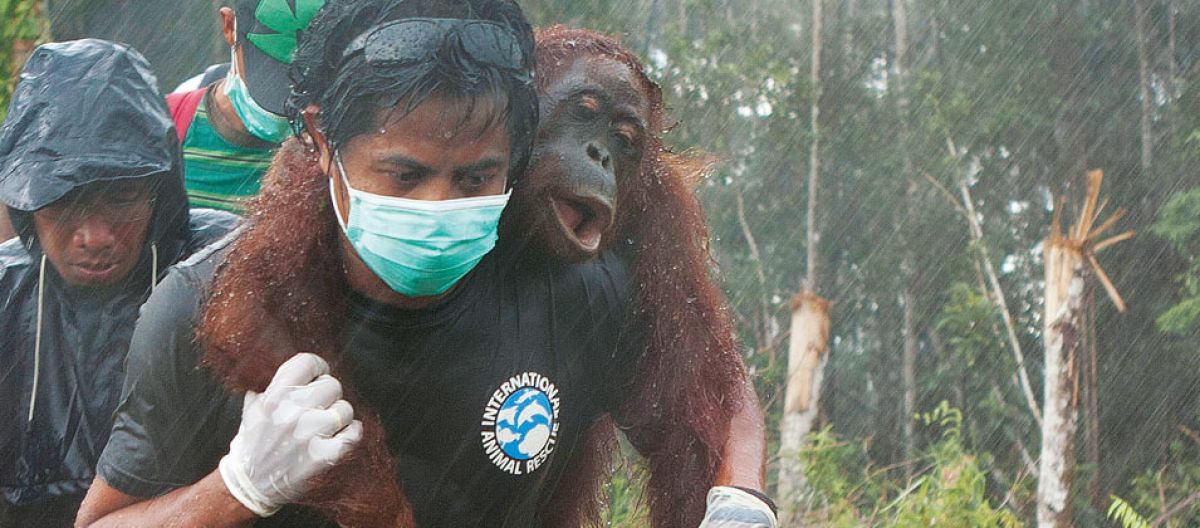 Back to overview
Borneo: orangutan rescuers need our support
On a typical day, veterinarians of International Animal Rescue (IAR) make their way through choking smoke, weighed down with medical supplies, a safety net, animal carrier and face masks. They are called out almost daily to rescue orangutans and other animals trapped by forest fires and attend to their medical needs.
The forest had been burning for five days and the flames were creeping closer. On the brink of collapse, an orangutan desperately tried to protect her baby from the acrid smoke.
Finally, help arrived: nearby villagers had alerted International Animal Rescue Indonesia. The veterinarians tranquilized the two apes sitting in the tree, broke their fall with a net and treated them. "The mother was emaciated and suffering dehydration," explains IAR coordinator Ayu. The baby was in better shape, and both were soon released into the safety of a nearby forest.
IAR runs a treatment center in Borneo to look after injured, helpless and half-starved primates. "We can treat up to 100 orangutans here at any given time," explains veterinarian Karmele Llano-Sanchez. The center aims to release them back into the wild as soon as possible. 
In addition to orangutan rescue and rehabilitation, IAR also runs a forest protection and tree planting program to protect orangutan habitat, as well as education activities such as conservation camps for local teenagers to foster their interest in nature and encourage them to become active stewards in the protection of their local environment.
Please give generously – your donation will save innocent lives.
Your donation for the rainforest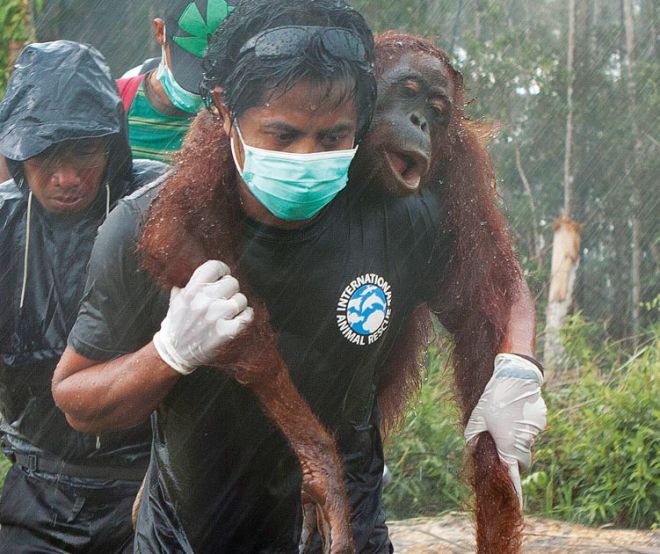 About your donation
Secure data We use encryption to keep your personal information safe.