Back to overview
Creating a new national park for Liberia's endangered chimpanzees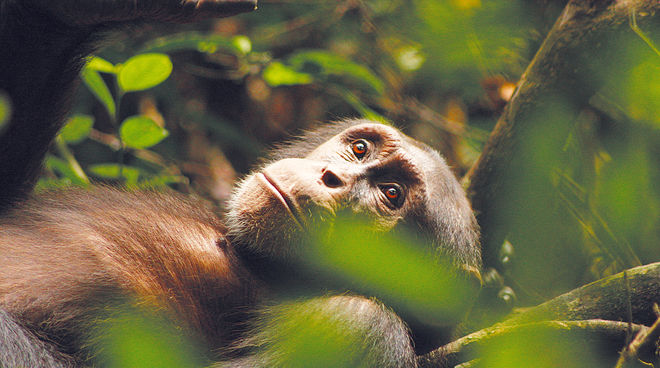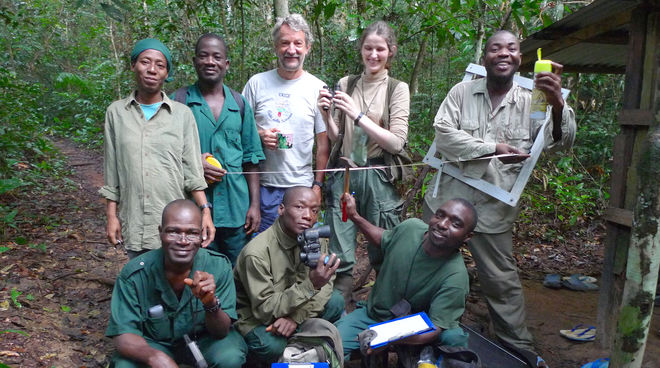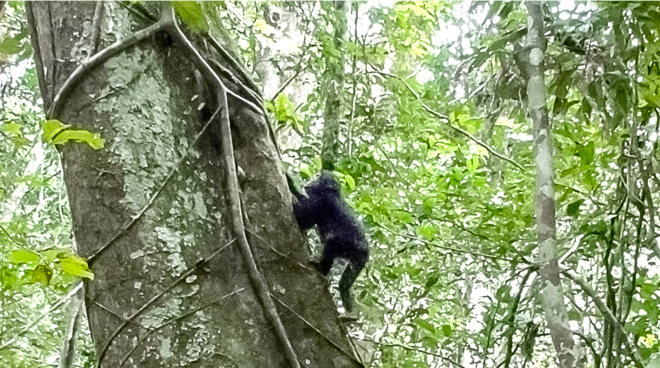 We need your support for an exciting project: together with the Wild Chimpanzee Foundation, we are working to establish a new national park in Liberia's Gbi Forest. Our goal is to stake out at least 100,000 hectares as protected habitat for chimpanzees, pygmy hippos and forest elephants.
The challenge
Liberia is still has extensive areas of lush, primary rainforest that are home to large populations of chimpanzees, pygmy hippos and forest elephants. However, plantation companies, loggers and miners are pushing into this paradise.
Primatologists of the Wild Chimpanzee Foundation (WCF) are working to protect the endangered apes in Gbi Forest in the heart of the country.
The solution
In neighboring Côte d'Ivoire, conservationists succeeded in protecting a huge forest area for the chimpanzees. Tai Forest was declared a national park thanks to a partnership of local residents, researchers and authorities.
We want to apply the experiences gained there to Gbi Forest in Liberia. Funded by initial donations, researchers have begun to study the forest in detail. They were pleasantly surprised: the area that could be declared a national park is larger than the hoped-for 100,000 hectares!
Further expeditions into the dense rainforest will be needed to stake out the widest possible boundaries for the protected area. Local rangers are being trained for the studies, and to subsequently guard the forest.
Your donation will help secure the habitat of chimpanzees, pygmy hippos and forest elephants. Please give generously!
Your donation at work
About your donation
Secure data We use encryption to keep your personal information safe.