Back to overview
Creating protected areas for West Africa's chimpanzees
Chimpanzees are our closest relatives – yet humans have driven them to the brink of extinction in West Africa. Protecting their habitat is crucial to their survival. Our goal is to stake out at least 100,000 hectares as protected habitat for chimpanzees, pygmy hippos and forest elephants.
The challenge
A mere 35,000 chimpanzees still live in West Africa – that's a decline of 80 percent in only twenty years. Fortunately, there are still lush and virtually untouched rainforest areas between Côte d'Ivoire and Guinea. In addition to primates, the wilderness is also home to forest elephants, pygmy hippos, leopards and pangolins.
The solution
Our partners from the Wild Chimpanzee Foundation (WCF) are working tirelessly to establish as many protected areas as possible. In August 2017, they succeeded in persuading the government of Liberia to create the Grebo-Krahn National Park. The researchers are now focused on establishing another national park in Krahn-Bassa. 
A further project, the proposed Moyen-Bafing National Park in Guinea, still has a long way to go – but its success is crucial for the 5,000 chimpanzees living there! The groundwork for the park includes extensive and costly studies on biodiversity. Local communities must have a stake in the project, and authorities and policymakers must be persuaded. And the work is not complete with the proclamation of a national park: eco-guards recruited from the villages of the region need to be on patrol continuously to protect the forest.
Your donation will help secure the habitat of chimpanzees, pygmy hippos and forest elephants. Please give generously!
Your donation for the rainforest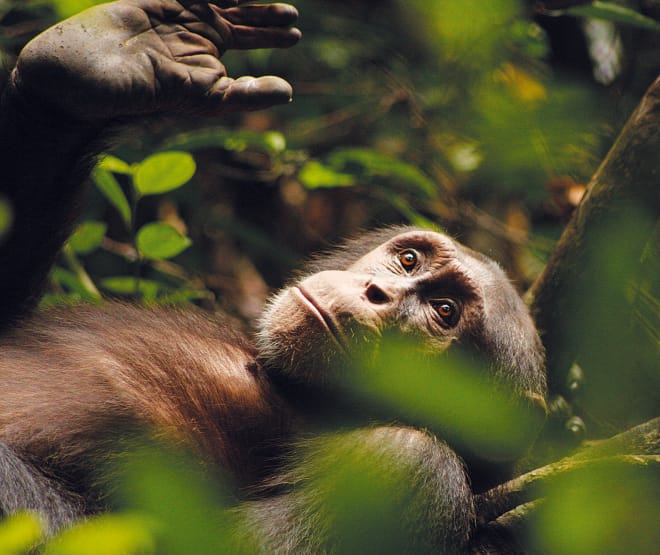 About your donation
Secure data We use encryption to keep your personal information safe.