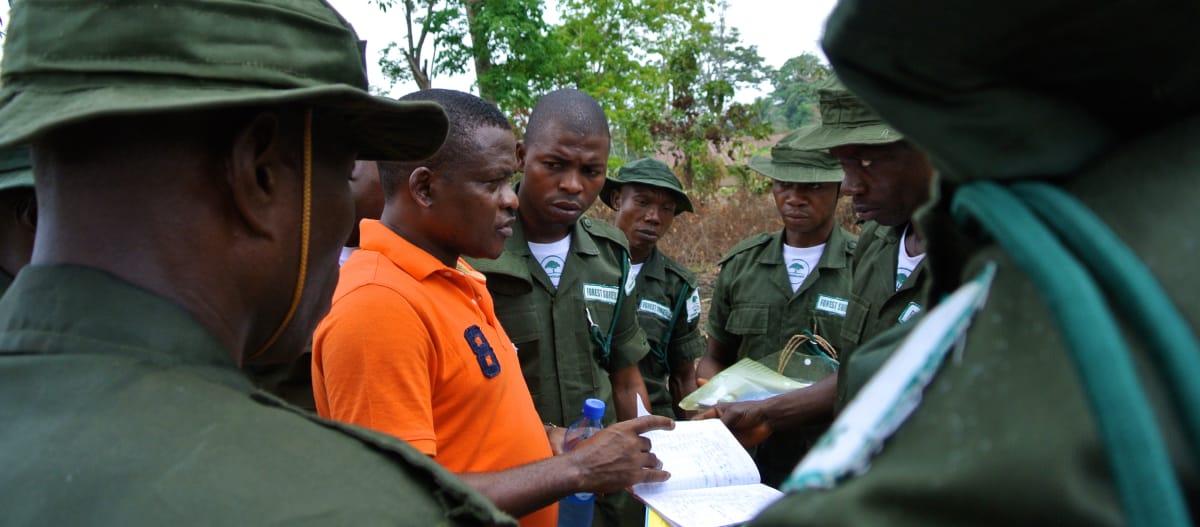 Back to overview
Help the Ekuri people of Nigeria defend their rainforest
The bulldozers are waiting and a potentially disastrous superhighway project is on hold for now. The indigenous people of Nigeria's Cross River State are fighting for their community forest. They are in it for the long haul, and they need all the support they can get.
When bulldozers appeared and began clearing a broad swathe through one of Nigeria's last rainforests without warning, the indigenous Ekuri were the first to rise up. The people have considerable experience in protecting their community forest and are old hands at defending it against exploitation.
The Ekuri have forged a powerful coalition with Rainforest Rescue over the years. Their goal is to get the government of Cross River State to abandon its plans for a superhighway to nowhere that would impact national parks, forest reserves and 185 villages along a 270-kilometer route.
Martins Egot and other activists of the NGOs Ekuri Initiative and DevCon are training Eco Guards in twelve villages – a total of 60 men whose mission will be to protect the forest. The region is home to a special natural treasure: Afi Wildlife Sanctuary, the habitat of the endangered Cross River gorillas.
In the Ekuri villages, the capital of Cross River State and beyond, people are taking action to preserve Nigeria's last remaining rainforest.
Please give generously – help the Ekuri people defend their forest home.
Your donation for the rainforest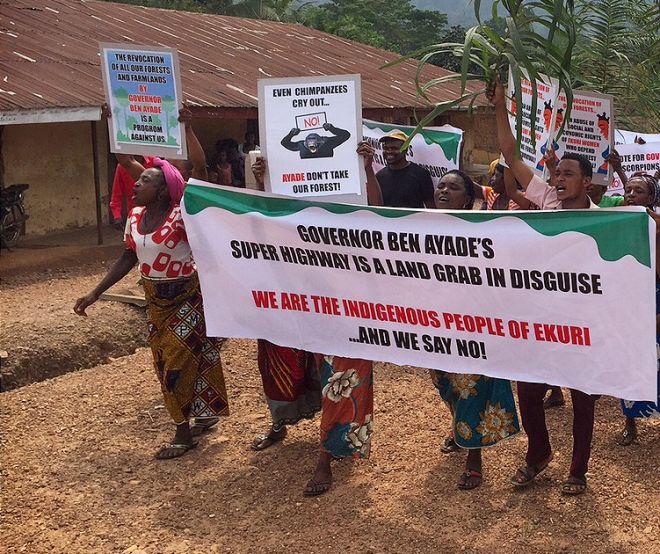 About your donation
Secure data We use encryption to keep your personal information safe.