Back to overview
Support the fight of indigenous people against the palm oil industry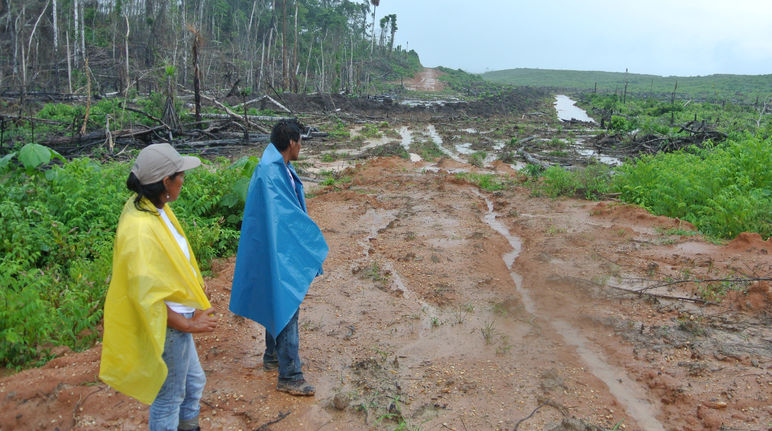 The ancestral rainforest of the Shipibo people is in danger: palm oil companies are running roughshod over the land of the Santa Clara de Ushunya community deep in the Peruvian Amazon. The indigenous people are suing to stop the destruction of their home. Please help cover their legal costs.
For generations, the indigenous Shipibo people lived undisturbed in the Peruvian Amazon and used the rainforest sustainably for a modest livelihood. But now, their jungle paths are increasingly blocked by oil palm plantations.
Plantaciones Pucallpa has destroyed 5,200 hectares of their ancestral land, and the indigenous people are not even allowed to cross the clearing. The cries of howler monkeys, macaws and tree frogs have fallen silent. Riotous tropical biodiversity is being replaced by endless rows of oil palms. According to the investors' plans, thousands of hectares of rainforest will be cleared to make way for further industrial monocultures.
The Shipibo are struggling to reclaim their land and need our help. The indigenous people were able to enforce a freeze on the construction of an access road by filing a complaint with the regional government in Ucayali. They are also suing to stop the deforestation. Rainforest Rescue is supporting the Shipibo by covering costs related to legal action, meetings and travel to the Peruvian capital, Lima.
About your donation
Secure data We use encryption to keep your personal information safe.