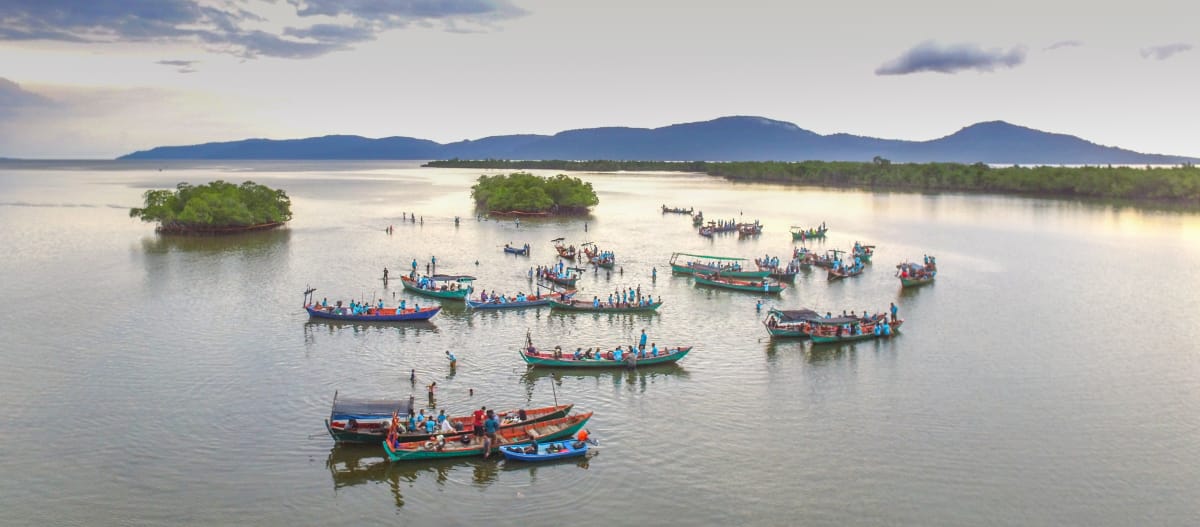 Back to overview
Support Cambodia's nature defenders
The Cambodian NGO Mother Nature was founded in 2012 to protect the country's natural treasures against exploitation by the government and corporations. Relying on a network of students, monks, fishermen and farmers, the activists have had a major impact. We're raising funds to support their continued successful work.
July 11, 2017 was a great day for the fishing families of Koh Kong in southwestern Cambodia. The activists of Mother Nature also had reason to celebrate: thanks to pressure from NGOs, the Ministry of Mines and Energy had announced that it would be ending sand exports to Singapore and prohibiting large-scale sand mining.
For the previous two years, Mother Nature had been organizing protests, giving interviews to major media, publishing widely shared videos and blockading dredging barges to raise awareness of the massive destruction that sand miners leave in their wake. Mother Nature activists Sim Somnang, Try Sovikea, and San Mala were jailed for ten months following a nonviolent protest. Since their release, they have been fighting even more resolutely to protect Cambodia's nature – and they have the successes to show for it.
Mother Nature and the people of Cambodia do not give up until they reach their goal, as their opposition to plans for a hydroelectric dam in Areng Valley has shown: the tenacity of activists and locals prompted three hydropower companies in succession to throw in the towel.
Those who raise their voices against human rights violations and the destruction of nature in Cambodia live dangerously, facing harassment, intimidation, arrest and even death. Recent examples include a crackdown in early September 2017 on the independent newspaper Cambodia Daily and numerous radio stations, as well as the abolition of the Cambodia National Rescue Party and the arrest of its leader Kem Sokha.
International support is crucial for the continued success of Mother Nature and their network. We're raising funds for their work in communities impacted by sand mining, logging and gold mining.
Mother Nature focuses on
* educating communities about their rights and coordinating resistance
* strengthening women's groups and the youth network to organize independent campaigns
* media work and legal advice
* monitoring and documenting human rights violations and the destruction of nature
Thank you for helping to protect Cambodia's natural treasures.
Your donation for the rainforest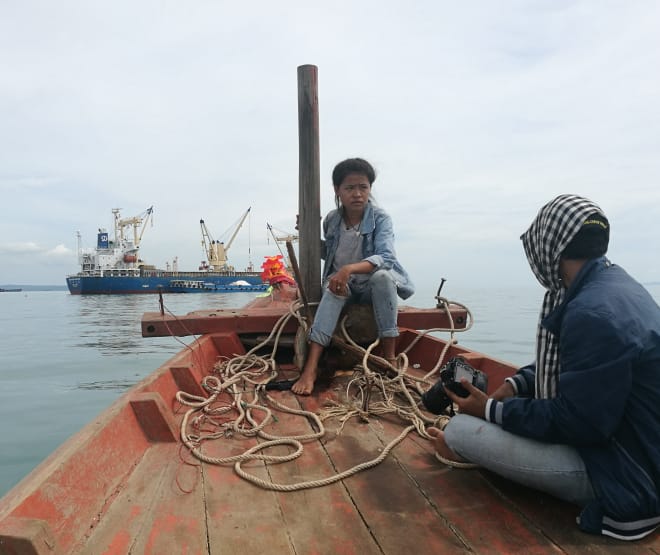 About your donation
Secure data We use encryption to keep your personal information safe.