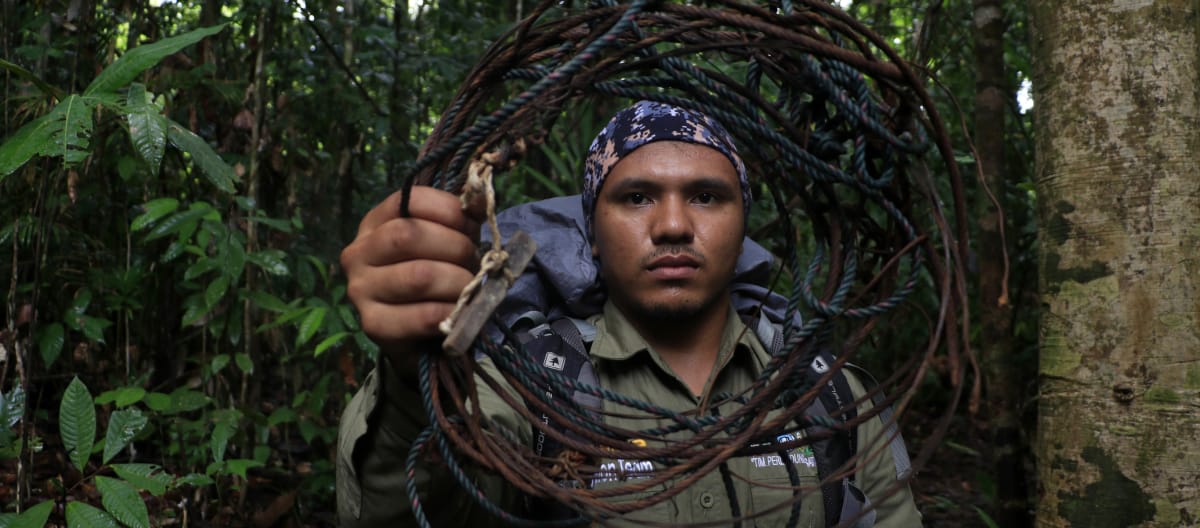 Back to overview
Protecting the rainforests of Sumatra
Roads and oil palm plantations, a planned dam, poaching – rainforests in northern Sumatra are in danger. Forest elephants, tigers, rhinos and orangutans are retreating into a shrinking habitat. We are funding ranger patrols to protect local ecosystems and reforestation by local conservationists. Please give to support their work.
The planet cannot afford to lose the rainforests of northern Sumatra. They are unique: The world's rarest, critically endangered orangutans live in a tiny patch of Batang Toru Forest. It wasn't until 2017 that the Tapanuli orangutans were identified as a distinct species – and only 800 individuals remain. Yet the government is planning a hydroelectric dam that would destroy their habitat and lead to their almost certain extinction. Our partner organization Walhi has filed a lawsuit against the project and we are providing them with financial backing.
The Leuser Ecosystem also needs our help. Leuser is a magical place — the last one in the world where orangutans, forest elephants, tigers and rhinos share a habitat. But that's not stopping loggers, palm oil companies and poachers from eating away at the forest and its wildlife.
The Leuser Conservation Forum (Forum Konservasi Leuser, an Indonesian NGO) sends ranger patrols into the forest in particularly critical areas – places where roads slash through wildlife habitat and sensitive ecosystems are threatened by deforestation, drainage and oil palm plantations. The rangers destroy the traps that poachers use to capture wildlife – up to and including forest elephants. The patrols have been a success story: The number of snares found is decreasing as fewer poachers dare to venture into the forest.
Building on this experience, we are funding an additional two ranger teams. We aim to provide them full support over the coming years: Our funding goes toward the wages of the rangers (€220 per month) and the cost of equipment such as cameras, GPS devices and drones needed to keep the forest safe against loggers and poachers.
Fortunately, the Leuser Ecosystem as a whole is not lost, and the wounds can heal. Activists of the Leuser Conservation Forum are counteracting the deforestation by planting 100,000 native tree seedlings over a four-year period. At the same time, countless plants and animals are naturally taking back the terrain. 500 hectares of cleared forest will once again be covered with lush vegetation in the near future.
It's an ambitious project, and the backbreaking work cannot be sustained without our support: €40 covers the cost of reforesting 1,000 square meters – not only for seedlings, but also to pay the crew of four that is planting and looking after the young trees.
Your donation for the rainforest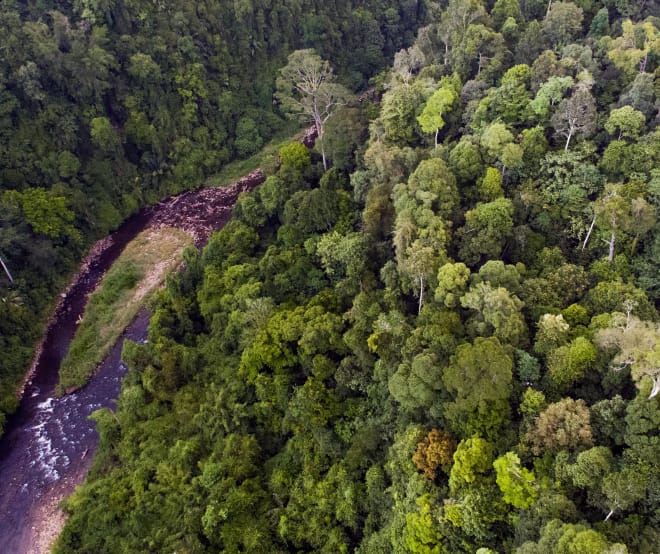 About your donation
Secure data We use encryption to keep your personal information safe.