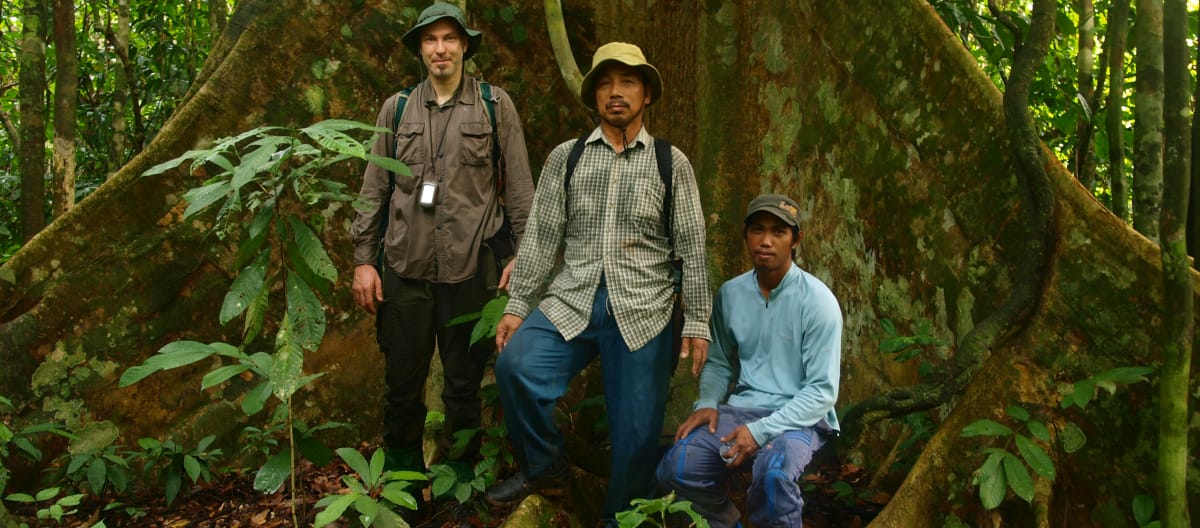 Back to overview
Buying rainforest and reforesting oil palm plantations in Sabah
Borneo's most biodiverse rainforests can be found in eastern Sabah, yet the palm oil industry is fragmenting the habitat of pygmy elephants, orangutans and many other species. Our partners are buying plots of forest, reforesting plantation land, and linking the reserves into larger protected areas.
Robert can hardly believe his luck: Spellbound, he is reviewing camera trap images on a laptop. The camera recorded the birth of a baby elephant deep in the forest. "I don't believe anyone has ever documented the birth of a wild Borneo elephant."
The pygmy elephants are highly endangered, with only 1,500 to 2,000 individuals remaining in the wild. An estimated 500 of them live in the areas where our partner Robert Risch and his NGO, the Rhino and Forest Fund (RFF), have been active for many years. Rainforest Rescue is supporting their work.
The fact that the elephants are breeding is a sign of hope – and a further reason for us to co-finance the purchase of rainforest land and reforestation in the eastern part of the Malaysian state of Sabah on Borneo.
A quarter of the land is already under protection and the government wants to protect 30 percent by 2025. Yet oil palm plantations are spreading between the existing protected areas, while roads and settlements are slicing up the habitats and blocking the migration routes of elephants and other wildlife.
"The individual forest areas are like big, sinking lifeboats," says Robert. "Populations of elephants, orangutans, Malay bears, gibbons and clouded leopards can survive there for a while. But those islands of forest are not large enough to sustain species that are already endangered today. If we don't link their habitats, they're doomed."
Since 2011, the RFF has been working to create forest corridors to reconnect vital protected areas such as the Tabin and Kulamba wildlife reserves. "We've already planted thousands of trees of more than 60 species along the Tabin River, which connects the two areas. Soon, wildlife will be able to migrate between the two habitats, sheltered by a closed forest canopy."
This is what we intend to achieve – with your support:
In close cooperation with the authorities, the RFF has already succeeded in having more than 2,300 hectares of endangered forest areas placed under protection. A further forest area was secured with donations and added to Tabin Wildlife Reserve.
Nevertheless, there are still huge gaps between the protected areas – private land being used for oil palm plantations. Our partners are now on the verge of buying the first plantation and converting it back to forest. The land will then be incorporated into the wildlife reserves to ensure its strict protection in the future. That will take a lot of money, as the prices for oil palm plantations are comparable to those of agricultural land in developed countries.
For the reforestation project, the seedlings are grown in tree nurseries in local communities and, after being planted in the wild, are repeatedly cleared of undergrowth for about five years until they are large enough to survive on their own. The total cost amounts to around €7.50 per tree.
Please give generously to this worthy project!
Your donation for the rainforest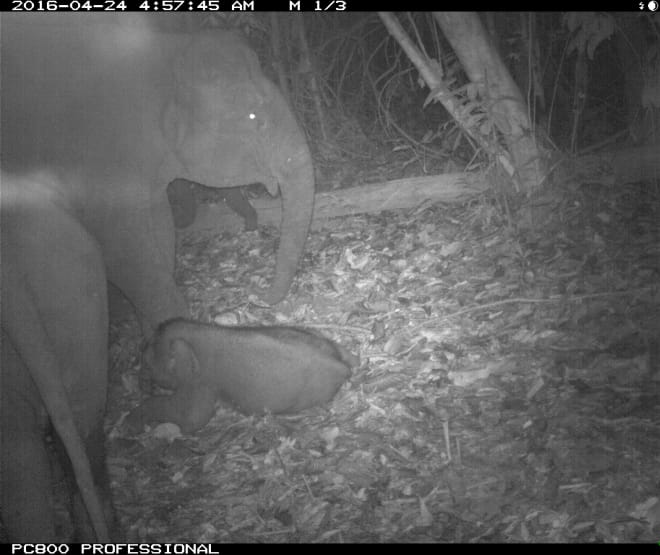 About your donation
Secure data We use encryption to keep your personal information safe.