About us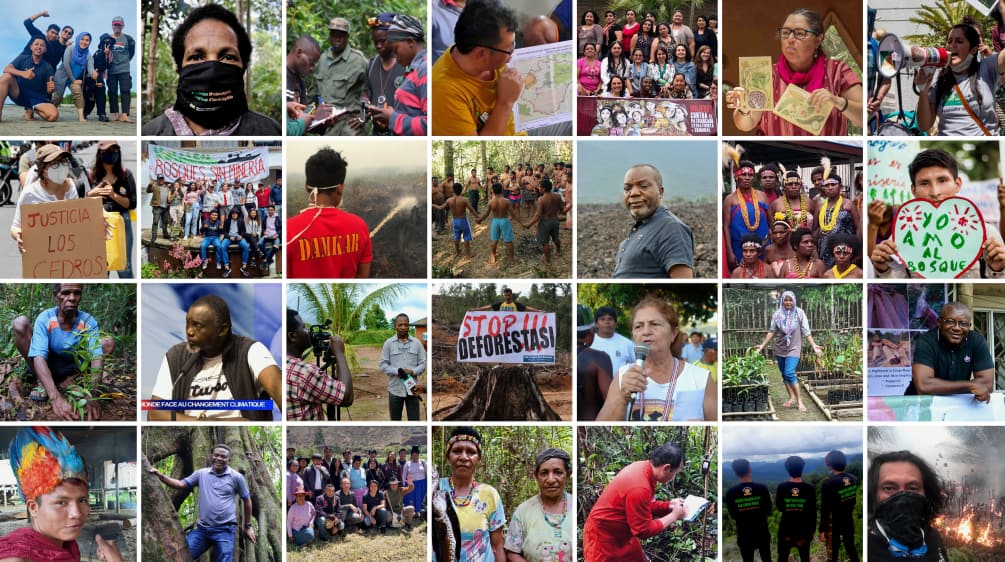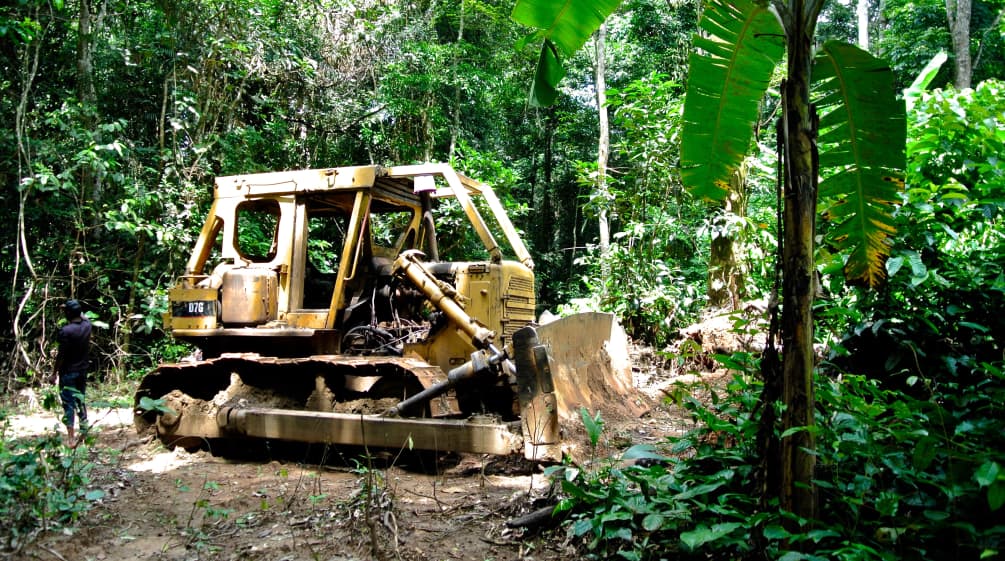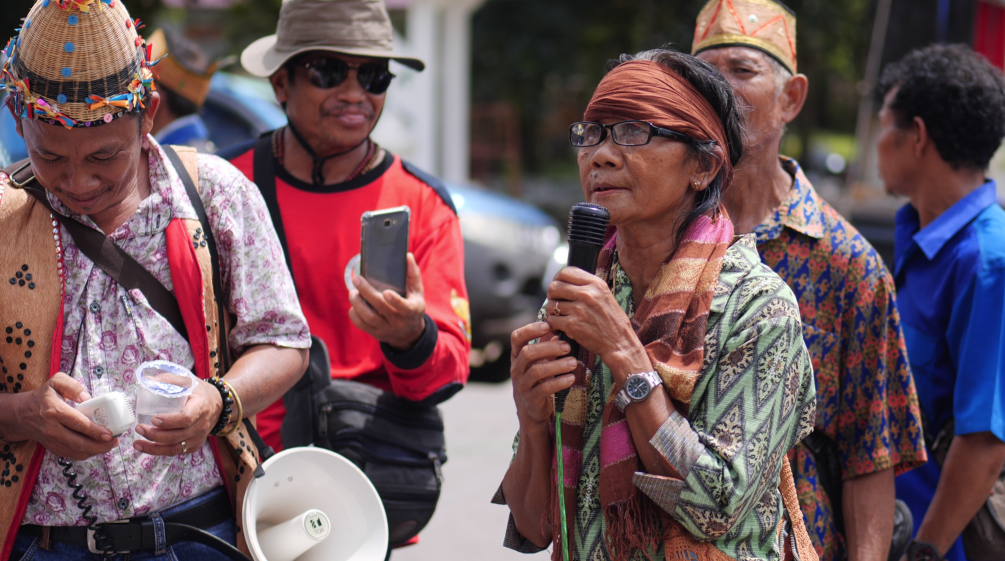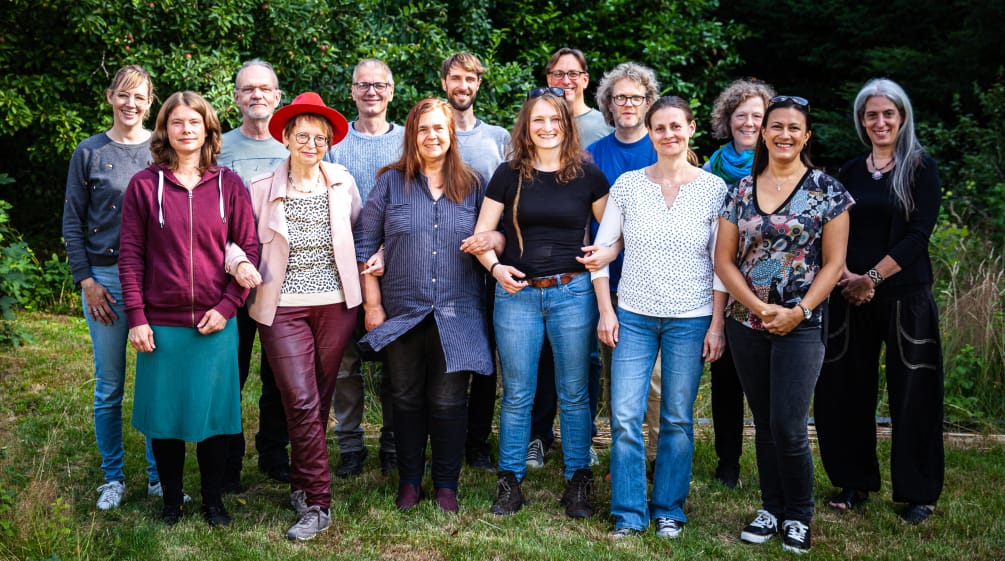 Our mission is to give the rainforest a voice and preserve it in all its splendor. Rainforests are a haven of biodiversity, a bulwark against the climate crisis and the home of millions of people. Yet they are in great danger and are being destroyed at a frightening pace. We take action together with committed and courageous environmentalists around the globe.
It's in our hands
We can stop the destruction of rainforests by exposing vested interests, raising awareness, organizing protests and supporting networks of local activists. Indigenous communities have much they can teach us about being wise guardians of nature.
Strengthening partners in the global South
Rainforest Rescue's partners on the ground alert us to plans for deforestation before the bulldozers roll up. They support affected communities in mobilizing and asserting their rights. Wherever possible, they protect rainforest areas or reclaim them in order to secure them for the long term together with the people who live there. To learn more about selected partners, please see our project donations page.
Raising awareness
We use our web presence to cast light on the intentions and actions of corporations and governments. We show the consequences of profiteering, launch protests and organize campaigns. Our online petitions are often backed by several hundred thousand signatures. The solidarity of our supporters strengthens the positions of our partners in the global South. Here are our current petitions.
Anchoring conservation in government policy
Our current political and economic framework has led to unprecedented climate and extinction crises. We put pressure on policymakers and governments for new policies and different ways of doing business to restore natural balances.
Transparency and efficiency
We are a lean, nimble organization that leverages digital processes and networks to keep our admin costs as low as possible. We publish a complete financial statement in our annual reports (currently in German – English coming soon).
As a nonprofit organization, transparency is very important to us as a basis for trust and to showcase our work to the public and our supporters. That's why we follow the guiding principles of Initiative Transparente Zivilgesellschaft (ITZ), the German branch of Transparency International that promotes openness among civil society organizations. We are not interested in being certified for charity seals and the like as this entails high costs and the issuing institutions do not perform an actual monitoring function. We respond directly and promptly to questions that are not covered by our annual report.
How we work
The rainforest is a complex ecosystem, and the fields in which we are active are diverse and interconnected.
For more information on our work, here is an overview of the issues we cover.
Our team
Rainforest Rescue (Rettet den Regenwald e.V.) has been campaigning for the protection of the last rainforests worldwide for 34 years. We are a non-profit association is based in Hamburg, Germany (register of associations: Hamburg District Court VR 11790). We are independent of governments and political parties.
Our work is financed by donations that come almost exclusively from private individuals.
The Executive Board consists of the 1st Chair Bettina Behrend, Ph.D., and the 2nd Chair Marianne Klute. As of late 2021, our core team had 20 full-time and part-time members who are all equally dedicated to the success of our work.
The rainforest needs you!
Together, we can safeguard the ancestral lands and cultures of indigenous peoples.

Together, we can protect endangered species such as orangutans, chimpanzees or birds of paradise.

Together, we preserve unique ecosystems.

Together, we have the backs of activists engaged in peaceful resistance for their homeland.

Together, we speak out against destructive corporations and misguided policies.

Together, we can raise awareness about the consequences of rainforest destruction.

Together, we are strong – for the rainforests, for biodiversity and for the climate.