Timber from domestic forests is a natural and renewable resource which is both modern and environmentally friendly. But is that also true of tropical timber from rainforests?
Tropical timber is a popular material that is still quite common in our home-improvement stores. Its use entails many problems and disadvantages, however. Numerous studies have shown that most of it – in some source countries up to 90 percent – was felled illegally, destroying ecosystems forever. Furthermore, trade in illegal timber still has not been banned in the EU.
Every year, 13 million hectares of rainforest disappear worldwide. These figures show that not buying tropical timber at all is still the most effective way to counter the trade in illegally logged timber. Timber grown locally is a sound alternative.
Learn more from our FAQs

Glossary
FSC: The seal of the Forest Stewardship Council, which purports to certify sustainable forestry. In the past, however, the FSC has often certified dubious projects or wood from demonstrably illegal logging operations. We therefore advise consumers to avoid tropical timber altogether.
Related action alerts
Your signature can make a real difference. Our petitions expose destructive projects and name the perpetrators. Together we can have an even greater impact!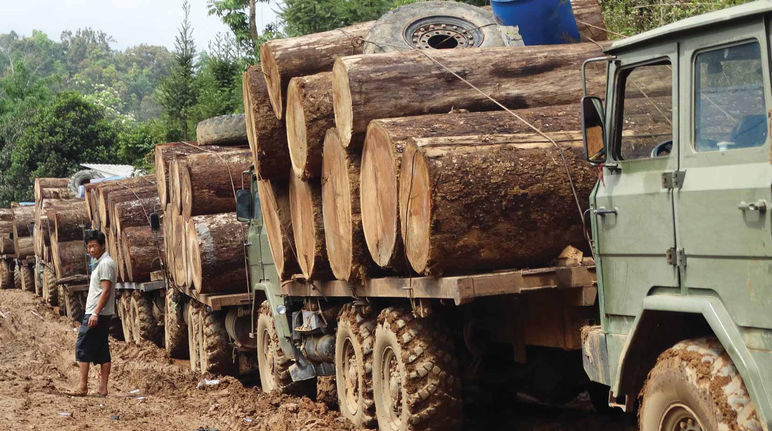 No illegal tropical timber for the German navy!
The German navy is currently refurbishing its iconic tall ship, the Gorch Fock – teak from Myanmar is to be used as deck planking, even though the timber was sourced from illegal rainforest clear-cutting. This is a clear violation of the law, yet the German government sees no cause for action.
More information
To: The German federal government: ministries of defense, agriculture and the environment
The German navy is refurbishing the Gorch Fock with teak from rainforest clear-cutting. The German government must enforce its laws on timber imports strictly.