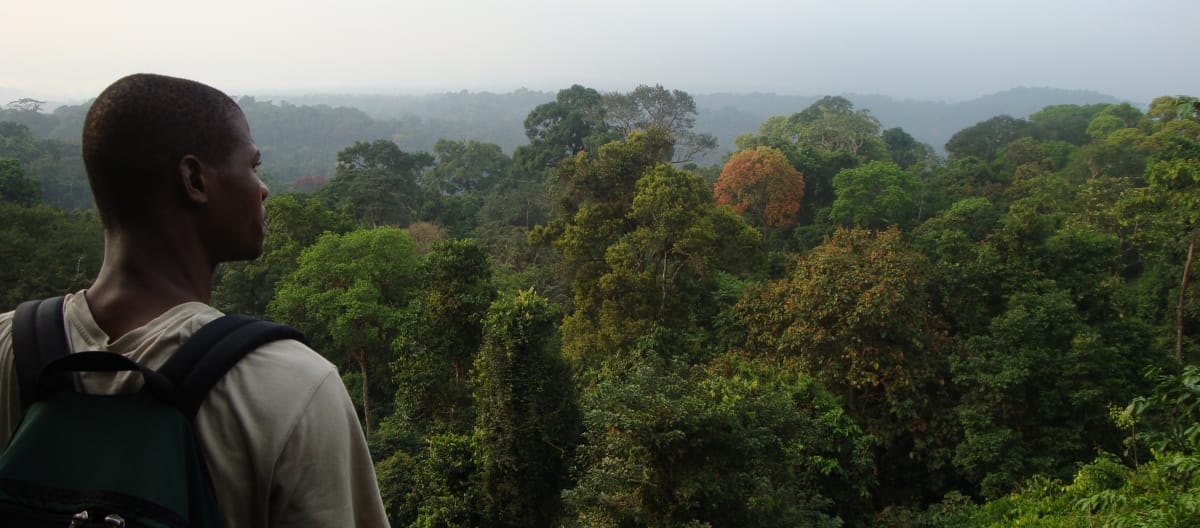 Back to overview
Protecting Africa's rich natural heritage
The Congo Basin is home to the second largest rainforest in the world – habitat of gorillas, chimpanzees and forest elephants. Lush forests with breathtaking biodiversity can also be found in West Africa and on Madagascar. Our African partners are courageous activists who are fighting the good fight in often dangerous environments. They need your support to continue their vital work. Vast swathes of African forest are still intact – but areas are being lost at an alarming rate. With your support, we can stop the destruction.
There is much more to Africa than the savannas of the Serengeti with their vast herds of wildlife. Africa is also a continent of rainforests that literally have it all: Bonobos, one of the four species of great apes, can be found only in the jungle south of the mighty Congo River. Their cousins – the gorillas, which only live in a handful of countries – are also iconic. These forests, like their inhabitants the silverbacks, are heavyweights in biodiversity and their importance for climate protection.
African cultural diversity is just as rich as nature: The continent is the cradle of humankind, and more than 150 Indigenous peoples live in the Congo Basin alone.
Vast swathes of African forest are still intact, but areas are being lost at an alarming rate. Plantation companies are spreading across the continent, and a wave of oil and gas projects is also rolling in.
Our partners are doing everything in their power to preserve the natural wealth of the rainforests and the livelihoods of millions of forest dwellers.
Your donation for our work in Africa supports these projects and others:
Your donation for the rainforest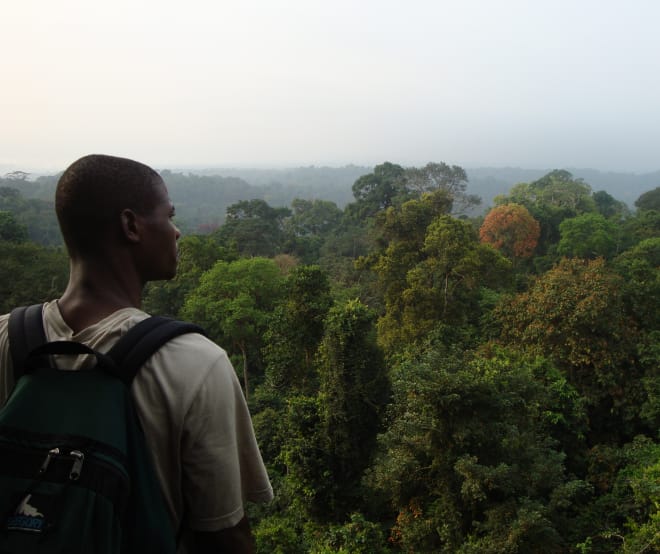 Donation receipts We issue receipts for the previous year in February/March. With regard to the deductibility of your donation, please contact your local tax authorities.
Non-profit status Rainforest Rescue (Rettet den Regenwald e.V.) is registered as a non-profit organization in Hamburg, Germany.
Secure data We use encrypted (TSL/SSL) communication to protect your data against unauthorized access.
Canceling recurring donations Recurring donations can be canceled at any time: just email us at info@rainforest-rescue.org.