Philippines: Please support Palawan's Indigenous Peoples against mining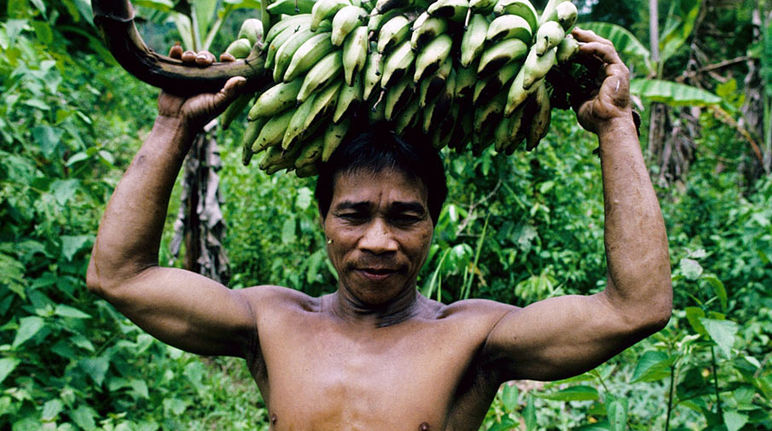 2,493 supporters
End of campaign: May 23, 2014
The struggle of the indigenous peoples of Palawan against mining corporations is being impaired by highly manipulative processes involving both the government appointed National Commission on Indigenous Peoples NCIP and MacroAsia Corporation MAC. This process must be challenged, otherwise it could lead to MAC acquiring the 'social-consensus documents' required for starting mining operations inside the indigenous people's territory.
Call to action
Last week 30 "fake tribal leaders", so-called Tribal Chieftains, went to Manila (Philippines' Capital City) in order to express their support for MacroAsia Mining Corporation (MAC), despite opposition from the majority of the Indigenous Peoples of Palawan's Brooke's Point Municipality. These so call Tribal Chieftains have been appointed by NCIP to favour The MacroAsia Corporation (MAC), owned by multi-billionaire Lucio Tan.
According to official information, NCIP will convene a meeting from 15th to 17th to decide whether to issue a Certificate of Precondition to MacroAsia Corporation. The granting of this important document would allow MacroAsia to proceed towards the next step: getting the (Strategic Environmental Plan) SEP clearance from the Government's Palawan Council for Sustainable Development (PCSD). After that, MAC will have acquired the most important documents to start plundering precious forests and indigenous people's ancestral territories. Measures must be taken to reverse this trend.
Authentic representatives of indigenous Palawan communities (panglima), facilitated by the ALDAW network, are now at the Philippine's capital, Manila, to bring their voices and grievances to the attention of NCIP and thus to counterbalance the 'fabricated' testimonies of the 'fake' tribal chieftains.
The mission, headed by ALDAW chairman Artiso Mandawa, will be composed of seven indigenous leaders and representatives from Brooke's Point Municipality: Pedro Sagad, Wiliton Palete, Prudencio Danadio, Ronald Cumbang, Entecio Gipaya, Titu Cui, Abelio P. Danadio. They will also represent those Palawan communities that are still isolated and have limited contacts with the outside world.
Rainforest Rescue supports this mission, and ask your support by signing up the following letter an President Benigno C. Aquino III and NCIP.
For more details: see press release.

Letter
Dear Mr. President Benigno C. Aquino III
HON. Roque N. Agton JR. NCIP Chairman and NCIP commissioners HON. Zenaida Brigida Hamada-Pawid, HON. Percy A. Brawner
, HON. Conchita C. Calzado
, HON. Dionesia O. Banua
, HON. Santos M. Unsad
, HON. Cosme M. Lambayon
I have heard, that last week 30 "fake tribal leaders", so-called Tribal Chieftains, went to Manila in order to express support for MacroAsia Mining Corporation (MAC), despite opposition from the majority of the Indigenous Peoples of Palawan. By creating 'ad-hoc'illegitimate "tribal leaders" NCIP and MacroAsia have bluntly disregarded local decision-making processes that are customarily facilitated by elders and so called 'panglima' (traditional leaders).
I therefore call on you to:
1) Immediately investigate the mining activities inside the ancestral domain of the Palawan tribe, which are being carried out without the genuine free prior and informed consent of the tribe as enshrined by the Indigenous Peoples Rights Act (IPRA) or R.A. 8371 and without the mandatory community consultations as required by the Local Government Code of 1991;
2) Revise the NCIP guidelines for FPIC, in order to ensure that these will really respond to the meaning of 'consensus', as it is perceived by the indigenous communities themselves;
3) Carry out serious in-depth investigations to determine whether and to what extent, the provincial NCIP officers can still perform their duties in a way that reflects the mandate and priorities of NCIP. Ultimately, those officers who have abused their power and conspired with mining companies should be removed immediately from their positions;
4) Revoke and nullify all certificates of precondition which NCIP has issued to mining companies in Palawan;
5) Disregard the Memorandum of Agreement (MOA) signed by mining companies and 'fake tribal leaders' who have been appointed by the NCIP rather than by the local indigenous communities;
6) Re-do all FPIC processes in conjunction with the operations of MAC and other mining companies in Palawan.
I request from NCIP the no-issuance of the Certificate or Preconditions to MacroAsia Corporation.
And I kindly request that President Benigno C. Aquino III (Malacañang Palace, Manila) supports the Brooke's Point Indigenous Peoples' claims against MacroAsia Corporation and the manipulative FPIC processes initiated by NCIP.
Yours faithfully,