A deathtrap for wildlife: stop Thailand's forest highway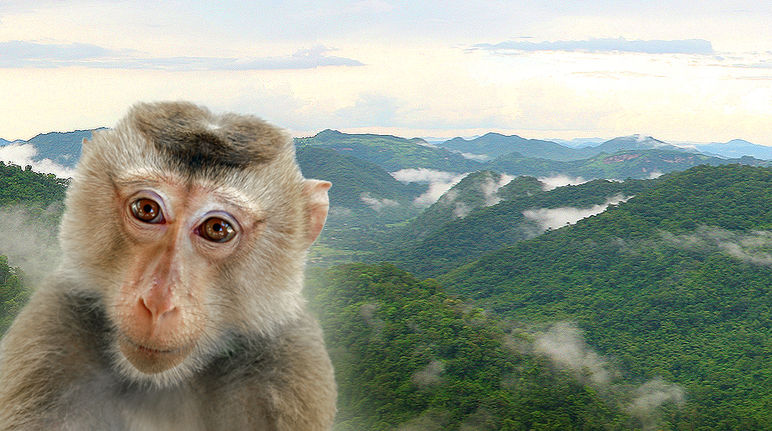 72,490 supporters
End of campaign: Jun 10, 2015
Most of Thailand's forests have vanished over the past decades. And now, the government is planning to clear a broad swathe through a UNESCO World Heritage Site to expand a highway. Tell Thailand to protect its few remaining forests rather than sacrificing them for roads.
Call to action
To: the government of the Kingdom of Thailand; Prime Minister Prayuth Chan-ocha
Call on the government of Thailand to cancel the expansion of Highway 304 through the Dong Phayayen-Khao Yai Forest Complex World Heritage Site.
Highway 304 has been a threat to wildlife for more than 40 years. Now, the government wants to expand the deadly barrier to four lanes.
The Dong Phayayen-Khao Yai Forest Complex has been under UNESCO protection since 2005. The 230 km chain of national parks and protected areas is the habitat of endangered Siamese crocodiles, rare elephants, tigers, leopards, Sunda oxen and two gibbon species. The complex is especially valuable because it links a variety of habitats, and it's precisely those links that are now in danger.
An 18.5 km stretch of HW 304, between between Khao Yai National Park and Thaplan, is now slated to be widened to four lanes. The planners promise to build the road with short tunnels and bridges to permit wildlife to move unhindered. The road would also be fenced, salt licks set up and a speed limit established. Conservationists doubt that the measures would be effective in protecting wildlife, however.
UNESCO: roads threaten World Heritage status
UNESCO specifically cites road development and use as a threat to Dong Phayayen-Khao Yai, as roads endanger the integrity of the forest complex and hinder the free movement of wildlife. The International Union for the Conservation of Nature and Natural Resources (IUCN) has urgently warned against plans that include expanding Highway 348 and reopening the closed Route 3462. According to the IUCN, the region already fulfills the criteria to be listed as "World Heritage in Danger" – in part because of rampant illegal rosewood logging.
Nevertheless, authorities in charge in Bangkok fast-tracked the approval of the plans for Highway 304 – waving through no less than 24 dubious projects in a single day.
Please call on the Thai government to stop the expansion of Highway 304 and protect its World Heritage Site.
Letter
To: the government of the Kingdom of Thailand; Prime Minister Prayuth Chan-ocha
Dear Mr. Prime Minister, Ladies and Gentlemen,
Your government plans to expand Highway 304 through Dong Phayayen-Khao Yai Forest Complex to four lanes. This would make the road into a deadly barrier for wildlife in the World Heritage Site. The envisaged tunnels, bridges and fences will not afford adequate protection.

The World Heritage status of the forest complex is already in danger due to illegal rosewood logging. Since Thailand has lost most of its forests in recent decades, protecting the remaining forest cover is all the more crucial.
Please cancel the expansion of Highway 304 and protect Thailand's forests.
Sincerely,