Stop the slaughter – stamp out the ivory trade now!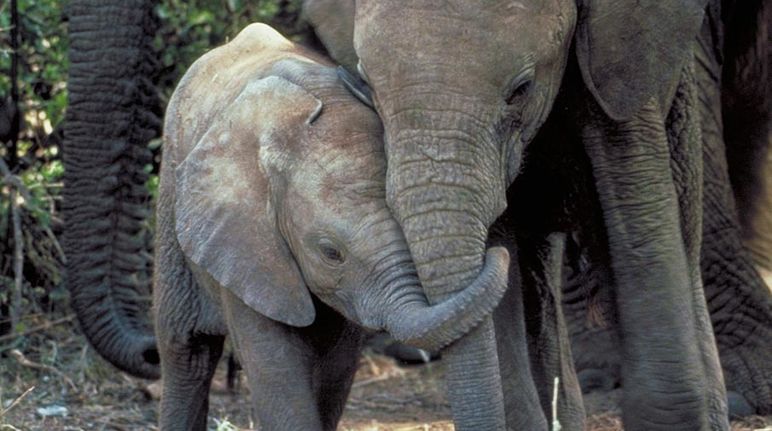 225,513 supporters
End of campaign: Jan 21, 2019
Protests in Berlin and Hamburg and the delivery of a petition with more than 200,000 signatures: in 2015, Rainforest Rescue called on policymakers and civil society to stamp out the ivory trade once and for all.
Relief may be in sight for Africa's decimated elephant population: the EU is drawing up an action plan against wildlife crime, while the U.S. and China committed to enact nearly complete bans on ivory import and export. "Nearly" isn't good enough, though — please join us in calling for an immediate, COMPLETE ban on the ivory trade.
Call to action
To: President of the People's Republic of China, Xi Jinping
"Tell the Chinese government to stamp out the ivory trade now!"
During Chinese President Xi Jinping's recent visit to the United States, the leaders of the two largest ivory importing countries finally addressed the plight of the African elephant. While they pledged to clamp down on their countries' respective ivory markets, the statements did not include any details about how and when controls would be enacted.
This lack of specifics creates a perverse incentive for poachers to kill as many elephants as possible to supply the market while there is still time. Every single day without a complete ban means the senseless slaughter of dozens of elephants.
The only way to stop the killing is to eradicate the market for ivory. China must play a key role here. Please call on Chinese President Xi Jinping to stamp out the ivory trade.
Back­ground
The urgency of the poaching crisis can be seen in the Selous Game Reserve in Tanzania. In June 2014, the UNESCO World Heritage Committee placed Selous on the List of World Heritage in Danger. The Selous elephant population has plummeted by 90 percent since the reserve was named a World Heritage Site in 1982. 70,000 elephants were counted there in 2005; only 13,000 were still alive in 2013. Two thirds of the carcasses found were the work of poachers. Similarly alarming figures are being reported from countries like Kenya, Uganda, Zimbabwe and Mozambique. Meanwhile, demand for ivory in China and Thailand is booming.
According to Interpol, the illegal trade has tripled in the past ten years. More ivory was seized in 2011 than in any previous year. Interpol is predicting a further increase.
Criminal smuggling gangs are organized internationally
According to Interpol estimates, African ivory worth up to $188 million is sold in Asia every year. Poaching has long been the work of ruthless criminal organizations with international reach. Achim Steiner, Executive Director of the United Nations Environment Programme (UNEP), is greatly concerned about the rangers, of whom more than 1,000 have been killed over the past decade.
Numerous countries are working toward elephant conservation. During a recent conference in London in which 50 countries took part, the main exporter Tanzania and four other African countries committed to banning the ivory trade at least until 2019. Kenya is handing out tougher prison sentences and wants to monitor protected areas with drones. A special aircraft is being deployed in Tanzania.
Individual states do not have the resources to fight poaching, which is not only a global business but aided by corruption and driven by poverty. Elephants will only stand a chance if the nations of the world work together.
Letter
To: President of the People's Republic of China, Xi Jinping
Mr. President,
Chinese nationals play a pivotal role in the illegal ivory trade. According to "Vanishing Point", a detailed report by the Environmental Investigation Agency (EIA), members of your delegation used your state visit to Tanzania in March 2013 as an opportunity to smuggle ivory through diplomatic channels. The staff of Chinese embassies in Africa are reported to be among the best customers of local ivory traders.
Large amounts of ivory were apparently also purchased during the frigate Hengshui's visit in the port of Dar es Salaam, at which time a Chinese national was detained while attempting to smuggle 81 elephant tusks into the port. The report describes several criminal cases of ivory smuggling and names the involved parties.
Poaching has reached particularly dramatic proportions in Tanzania. In 2013 alone, more than 10,000 elephants were killed illegally – an average of 30 a day. If poaching and the illegal ivory trade are not stopped, African elephants will be extinct within a few short years.
I therefore call on you to enact effective laws against ivory trafficking and ensure their rigorous enforcement. May future generations see the protection of the African elephant as a part of your global political legacy. Thank you.
Sincerely,