Dead elephants: Tanzania's censors hush up the massacre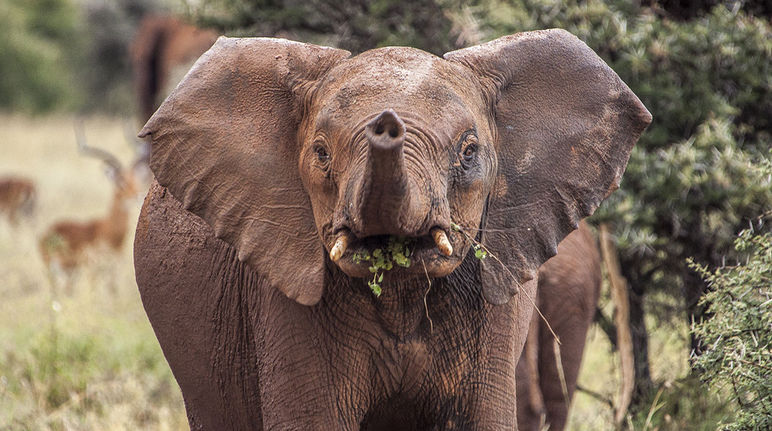 130,989 supporters
End of campaign: Oct 14, 2015
NGOs operating in Tanzania are bracing for the big chill: draconian new laws will criminalize activists for disseminating anything the government deems inconvenient or embarrassing – including reports implicating government officials in wildlife crime. Call on President Kikwete to repeal the laws now.
Call to action
To: President of Tanzania Jakaya Kikwete; Tanzania High Court Judiciary; Prime Minister Mizengo Pinda Vice; President Mohamad Bilal Washington
President Kikwete: uphold Tanzania's freedom of press, internet, inquiry and dissent.
A free flow of information is crucial to effective conservation work and the fight against poaching. Yet Tanzania's new laws could be used to silence independent efforts to safeguard wildlife and guarantee human rights. If they remain in place, President Kikwete will go down in history as a protector of the poachers.
Last year, the Environmental Investigation Agency (EIA) issued a landmark report that concluded that the country had lost two-thirds of its elephants in the previous six years and placed responsibility at the "highest levels of government". According to the EIA, the Tanzanian elephant population dropped from 142,000 to some 55,000 during President Kikwete's ten years in office. The East African, a newspaper published in Kenya and widely circulated throughout the region, summarized the EIA report, giving facts and figures. The paper was subsequently banned in Tanzania.
The Great Elephant Census, a two-year project funded by Microsoft founder Paul Allen, recently found that in Ruaha National Park and neighboring game reserves, the elephant population had plummeted from 20,000 to 8,000 in a single year! The Tanzanian government has not released the report to date, saying it needs a "secondary validation".
Rather than taking repression to a new level, Tanzania needs a free flow of creative ideas to deal with the challenges it faces. Now more than ever, initiatives need to come from the ground up, challenging the government to act responsibly.
Please sign our petition and tell President Kikwete to dismantle Tanzania's censorship regime. Poaching should not be a state secret.
Back­ground
It's about much more than wildlife
This is a pivotal moment for the Tanzanian people, their freedoms, development and their great natural heritage. These laws could not come at a worse time – before an election, with a bright new generation of young people eager to make a contribution, with serious issues of climate change, population growth, wildlife crime, corruption and social welfare.
According to organizations that have been analyzing the new laws, the Statistics Bill makes it illegal to disseminate information that does not agree with the government's own Bureau of Statistics. Under the law, police can come in anytime and confiscate computers and servers.
The Cybercrimes Act makes it a crime to share information that the government deems "deceptive, misleading or inaccurate" and even to receive such information. Police will be able to confiscate equipment and arrest users on the mere suspicion that such a "crime" has occurred.
More bills are under consideration that will further repress freedoms and give the government excessive power. Even if the laws are not widely enforced, their presence will inhibit the flow of information, drive it underground, and have a negative impact on Tanzanian society.
More information:
'Unofficial' data could land you behind bars
Journalists and wildlife activists threatened over use of false statistics
Letter
To: President of Tanzania Jakaya Kikwete; Tanzania High Court Judiciary; Prime Minister Mizengo Pinda Vice; President Mohamad Bilal Washington
Your Excellency,
I urge you to leave a legacy of freedom that future generations will praise. Repeal or greatly modify the recently passed Statistics Bill and Cybercrimes Act and all other such bills that would in any way infringe on conservation and basic human rights.
These laws have no place in a democracy. They will only obstruct Tanzania's economic and educational progress and lead the country down a dangerous path.
As a friend of Tanzania and a strong supporter of its people and heritage, I urge you to act with wisdom and prudence and be the protector of freedom in Tanzania. These laws will impede the ability of Tanzanians to share ideas, conduct independent research, peacefully dissent, and vote without fear of fraudulent elections.
Repressive laws, even when well-intended, are open to abuse. Under the laws as written, and others being considered, an oppressive government, of whatever political party, could kill research, silence scholars and journalists, and repress whomever it wishes. History shows that an open society that tolerates dissent is more stable and resilient.
Please ensure that any law, act or regulation conforms with Tanzania's own constitution and to The Universal Declaration of Human Rights, which gives everyone the right "to hold opinions without interference and to seek, receive and impart information and ideas through any media and regardless of frontiers."