Philippines-Palawan: environmental advocate and journalist shot dead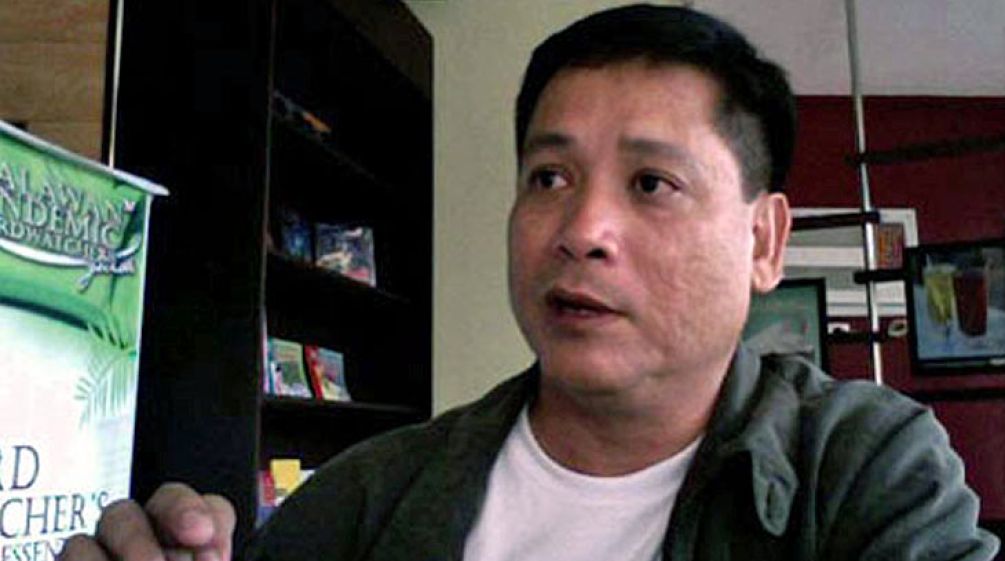 According to the Nati onal Union of Journalists of the Philippines, Ortega is the 142nd journalist killed since 1986. He was the third journalist slain under the Aquino administration. Rainforest Rescue deeply condemn this murder.
The suspect, Marlon De Macata (a.k.a. Marvin Alcaraz) was quickly apprehended and is already under the custody of the National Bureau of Investigation. Reports said the hired gunman was from Manila, but a certain Atty. Seratubias, former lawyer of Gov. Joel Reyes of Palawan, owned the gun used.
"It is a shame that the most dedicated and 'patriotic' Filipinos who are fighting for the wellbeing and the sustainable future of a whole nation are being violently decimated. Behind the killing of our comrade Gerry Ortega there is not simply the criminal hand of paid killer but a well-consolidated system of corruption where state agencies such as DENR, PCSD, the policy for the revitalization of mining and, overall, the Philippine State's disregard for international laws and conventions, have all contributed to foster a facilitating environment for such tragic events to take place, often with impunity. Because of this, the international pressure on the Aquino administration to revoke the mining act will surely intensify" said Dario Novellino, ALDAW International Coordinator.
Local commentators, agree that the murder of another environmental martyr will only increase the opposition of local NGOs and Indigenous organizations.
"We continue to call for justice for the tragic death of Doc Gerry. His death may be discouraging but his death gives more strength to our fight!" Artiso Mandawa, Chairman of Ancestral Land Domain Watch Network of Palawan (ALDAW) said. Mandawa further added, "Ortega is a human rights and environmental advocate. For the past eleven months, he has been very vocal against mining; he also exposed bribery in the government especially in the endorsement of mining."
Mika Ortega, eldest daughter of Ortega claimed her father has been receiving death threats since his radio program "Ramatak" started in 2009 with dwAR, local affiliate of Radyo Mo Nationwide.
Meanwhile, Atty. Robert Chan, Executive Director of Palawan NGO Network, Inc. (PNNI) said, "Now is not the time for us to feel sorry about the incident. It is a time for us to be angry, for it is that anger that will fuel our motivation to do something about it, that of which is our duty to prevent any violence to curtailing free speech." Alyansa Tigil Mina National Coordinator also lamented, "We join the family of Ortega in mourning the death of another environmental advocate, a comrade in the fight against mining and corruption in the government."
"Palawan is struggling against mining now and a lot of individuals and groups come together to openly expose the issues of mining there. Ortega may have been killed to silence the struggle against mining, but the fight will not end as long as mining companies are scattered in the Last Frontier—we will relentlessly fight and claim our right for land and a secure environment," Garganera concluded.
Ortega is a known pro-environment advocate and has worked with various environmental groups and associations on pro-environment and community-based projects. He gained local popularity as a wildlife veterinarian and became known as "Doc Gerry."
For 12 years since 1988, he was the director of the Crocodile Farming Institute, since renamed the Palawan Wildlife Rescue and Rehabilitation Center. He also served as a member of the Palawan provincial board from 2001 to 2004. He ran but lost in the 2004 gubernatorial race in the province. His platform included transparency in government, moral recovery, poverty reduction, sufficient social services, protection of indigenous people's rights, and a pledge to fight for a 40% provincial share in the proceeds from the Malampaya natural gas project.
According to environmental groups, in recent years Ortega was involved in vigilant advocacy campaigns, participating in anti-mining protests in Palawan. Palawan is part of the UNESCO Man and Biosphere Reserve programme, with 49 animal and 56 plant species listed by IUCN as globally threatened. Rainforest Rescue supported recently the struggle to save the rainforests with an email protest action in several lenguages; see: http://www.rainforest-rescue.org/mailalert/652/philippines-palm-oil-and-mining-threaten-palawan-island-a-unesco-man-biosphere-reserve.
Jofelle Tesoro, former Palawan journalist and a good friend of Ortega said: "Doc Gerry was a good friend, a good person, a good family man, and a good Palaweno. He wanted nothing but the best for Palawan. And Abs-CBN Foundation, Inc. chief strategic officer and social responsibility and environmental advocacy head, Monchet D Olives, described Ortega as "the voice of those wanting to save the environment from the loggers and the miners." The Center for Media Freedom and Responsibility, in a statement, quoted Joselito Alisuag, the Ortega family's lawyer, as saying that the broadcaster was a "staunch critic" of illegal mining activities in Palawan. Alisuag told the CMFR that the killing could only be related to Ortega's journalistic work.
Ortega won last year's Best Community-based Ecotourism Project at the 2010 Pacific Asia Travel Association (PATA) Gold Awards. He left behind a wife and five children.

See also: http://www.rainforest-rescue.org/news/3304/mining-indigenous-rights-and-biodiversity-a-rolling-case-in-the-philippines
For more information:
Atty. Robert Chan, PNNI Executive Director, (0920) 905.83.82
Artiso Mandawa, ALDAW Chairman, (0928) 203.09.08 <aldawnetwork@gmail.com>
Jaybee Garganera, ATM National Coordinator, (0927) 761.76.02  <nc@alyansatigilmina.net>
Farah Sevilla, ATM Policy Research & Advocacy Officer, (0915) 331.33.61 <policy@alyansatigilmina.net>