Petition to prevent logging in Cameroon's Ebo Forest launched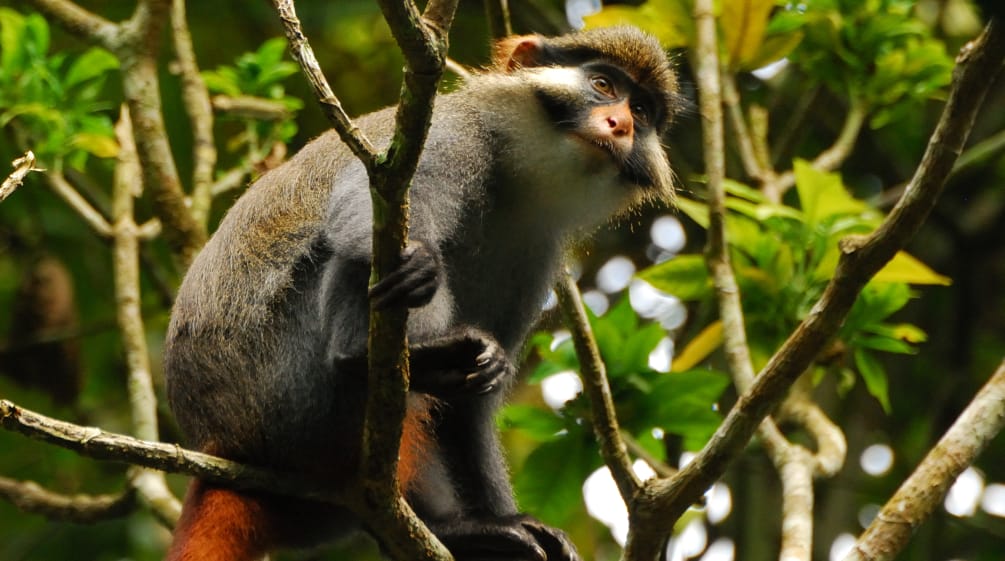 Hamburg, Germany – Rainforest Rescue (Rettet den Regenwald e.V.) released a petition today protesting the Cameroonian government's move to open 150,000 hectares of Ebo Forest – an area the size of Greater London – to logging. 

The logging concessions would impact one of Africa's great biodiversity hotspots. Ebo Forest is the habitat of a possible new subspecies of gorilla, as well as a culturally unique population of chimpanzees: the 700 chimpanzees appear to be the only ones in the world that have mastered both cracking nuts using stones and wooden hammers, as well as fishing for termites using long sticks. In other regions, chimpanzees use only one or the other of these techniques.
Over 40 communities in the region have been living in harmony within and around the forest for generations. The forest has ancestral and spiritual significance as a site for traditional rituals, and contains the gravesites of revered community elders. The local people were not consulted or even informed of the government's intentions, and their rights to their ancestral land were ignored. If realized, the logging concessions would cost local communities their livelihoods and cultural heritage and make them increasingly vulnerable to new emerging diseases.

In its petition, which is addressed to the President of the Republic of Cameroon, Paul Biya, Rainforest Rescue calls on the Cameroonian government to:
revoke the logging concessions
protect Ebo forest and fulfill the promise to declare it a national park and
respect the local population's traditional rights and the principles of free, prior informed consent (FPIC) and involve them in any future land use planning process.
Rainforest Rescue co-chair Marianne Klute: "If realized, the logging concessions would cause immense social injustice and impact regional ecosystems as well as the climate. Logging opens the door for the wholesale destruction of the environment, as poachers, settlers, and land grabbers pour into the newly opened areas. We need the Cameroonian government to realize its responsibility for this unique and irreplaceable natural treasure."

To sign the petition, please visit: https://www.rainforest-rescue.org/petitions/1221/no-to-logging-in-cameroons-ebo-forest

Editorial contact:
Marianne Klute
marianne.klute@regenwald.org
+49 40 41038048