Satellite images debunk "sustainable palm oil" pledges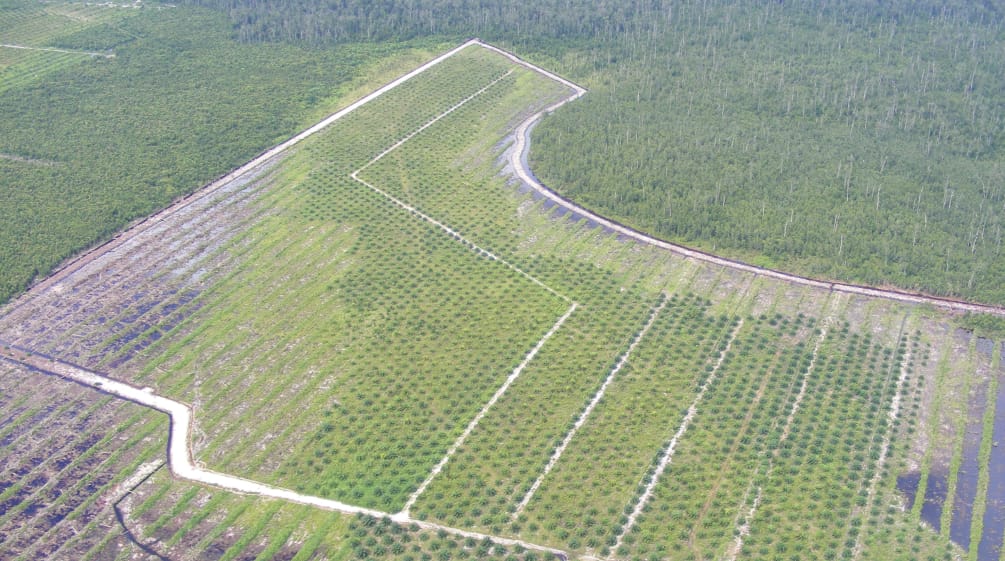 Feb 25, 2021
Rainforest destruction for palm oil remains a reality, and the perpetrators remain the same – that is the conclusion of an analysis of satellite image data from Indonesia, Malaysia and Papua New Guinea.
First the good news: In 2020, less rainforest appears to have been cleared for palm oil in Southeast Asia than in previous years. The bad news: according to an analysis by Chain Reaction Research (CRR) based on satellite data, the same palm oil companies as always are responsible for the destruction.
According to CRR, palm oil companies in Indonesia, Malaysia and Papua New Guinea cleared 38,000 hectares of rainforest in 2020. Forest destruction for palm oil is thus lower than in previous years, but the perpetrators are the same, according to 2020's Top Deforesters for Oil Palm in Southeast Asia: A Lower Rate of Deforestation, but the Same Culprits. According to CRR's assessment, deforestation was twice as high in 2018 and 2019 (2018: 74,000 ha; 2019: 90,000 ha).
2020, however, was dominated by the Covid-19 pandemic, which led to a worldwide decrease in business activities and restricted travel. Presumably, the decline in the deforestation rate is more due to measures to contain the pandemic and not the loudly proclaimed no-deforestation policies of multinational corporations that source their palm oil from plantations in the perpetrator companies.
In 2021, we may once again see a dramatic increase in rainforest destruction – in Indonesia in particular – as major projects are realized. The Indonesian government wants to massively expand biodiesel production and develop 15 million hectares of new plantations for the domestic market – in rainforest areas.
58 percent of the rainforest destruction in 2020 took place in the concession areas of only ten companies. In first place is the company of the secretive Indonesian businessman Sulaidy. In East Kalimantan alone, Sulaidy has cleared nearly 2,000 hectares of rainforest for a plantation. Sulaidy palm oil is likely processed in third-party mills and is ultimately supplied to major brands that advertise with no-deforestation pledges. According to research on the ground, the following corporations purchase palm oil from this mill: ADM, Oleon, Avon, Danone, Kellogg's, Mondelēz, Nestlé, PZ Cussons, Unilever and Upfield.
The company in second place is Ciliandry Anky Abadi. It is said to be owned by the Fangiono family, as is First Resources, although First Resources denies direct business ties. We have spoken out against another First Resources plantation company with our petition, Stop the destruction of Borneo's proboscis monkey forest!. Ciliandry Anky Abadi supplies palm oil to Avon, Friesland Campina, Johnson & Johnson, Kellogg's, L'Oreal, Mondelēz, PZ Cussons and Upfield.
The third major deforester, Bengalon Jaya Lestari, is also active on Borneo. This company is new to the list, while the other companies were already among the worst forest destroyers in 2018 and 2019.
In light of this analysis, the pledges of major brands such as Avon, Kellogg's and Unilever not to use palm oil from rainforest destruction are not credible.