The 2021 European SLAPP Contest – vote for your "favorite" legal bully!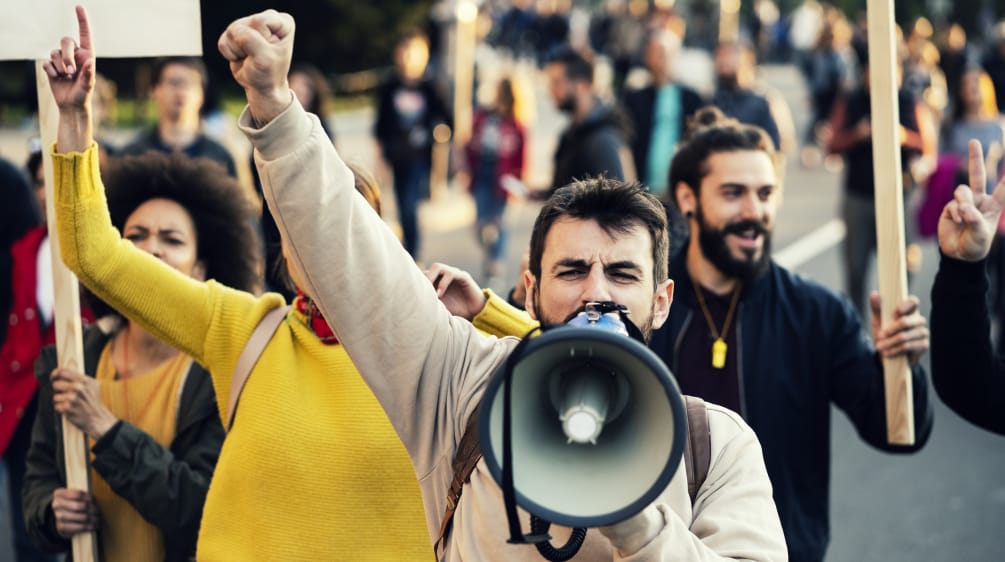 May 16, 2021
Corporations and powerful individuals are increasingly dragging activists and journalists to court in an effort to shut them up. But we're not taking this threat to free speech lying down: the Coalition Against SLAPPs in Europe (CASE) is holding its first annual European SLAPP Contest – complete with a People's Choice Award. Here's your chance to vote for your "favorite" legal bully!
Rainforest Rescue strongly supports the Coalition Against SLAPPs in Europe (CASE), not least because our partner organizations on the ground in rainforest countries are often highly vulnerable to abuses and general lawlessness by the rich and powerful.
SLAPPs (strategic lawsuits against public participation) are no joke – they are a menace to organizations and activists that investigate issues, name those responsible for abuses and campaign for the environment and human rights. SLAPPs are an assault on fundamental rights such as freedom of expression and assembly – and ultimately on our democracy.
If there's one thing SLAPPers hate, it's publicity. That's why we're "celebrating" them in the first annual European SLAPP Contest – it's like Eurovision, but with legal bullies instead of cheesy music! 
And what would a glamorous international contest be without a People's Choice Award? While all of the nominees are highly deserving, we would like to highlight the Indonesian Korindo conglomerate – which is currently suing Rainforest Rescue for defamation – as a strong contender for the title of the most brazen international SLAPPer. Mounting a defense against the suit is costing us time, energy and resources that we could be putting into fighting deforestation, so Korindo richly deserves this recognition.
Please scroll all the way down the list of candidates and vote for Korindo, at the very bottom of the list. 
Please cast your vote by May 20. The winners will be announced on May 21.
Responding appropriately to SLAPPs is not all fun and games: There is a growing awareness among the European public and policymakers that these abuses need to be dealt with at the international level. A coalition of 87 journalists and civil society organizations – including Rainforest Rescue – has called on the European Union to take action against SLAPPs at the European level. The Vice President of the EU Commission, Věra Jourová, responded to the presentation by speaking out in favor of legal measures – such as a model directive – against SLAPPs
The CASE coalition partners include Greenpeace, Transparency International, Reporters Without Borders and the Daphne Caruana Galizia Foundation.