DRC: Plans for oil drilling in Salonga dropped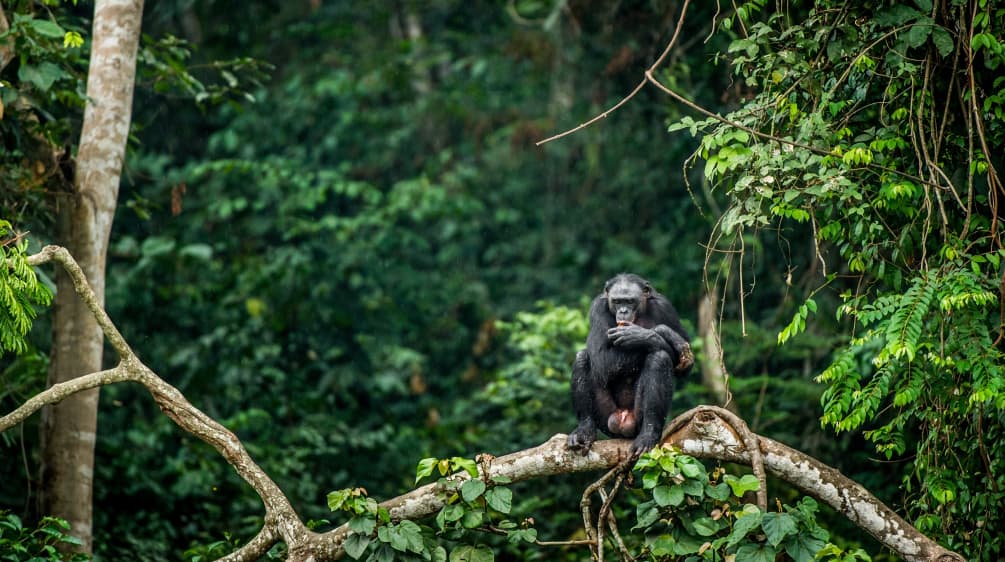 Jul 27, 2021
Good news for the bonobos: The government of the Democratic Republic of the Congo (DRC) has abandoned its plans to allow drilling for oil in Salonga National Park.
The plan to drill for oil in the virtually untouched rainforest in the heart of the Congo Basin had prompted UNESCO to threaten the withdrawal of the prestigious World Heritage Site title in the past. The organization has now taken Salonga off the "World Heritage in Danger" list, on which the area had been since 1999.
The move was prompted by the DRC national authorities' declaration that the oil concessions overlapping the national park were "null and void".
Pressure from environmental activists helped bring about this encouraging result: More than a quarter million supporters signed a Rainforest Rescue petition calling for the protection of Salonga. However, since DRC's Virunga National Park – unlike Salonga – remains in jeopardy, we will continue promoting our "No primate blood for oil" petition. Please sign it if you haven't done so already.
In other UNESCO news, A decision by the World Heritage Committee not to delist Selous Game Reserve in Tanzania can be seen as resignation: The panel rejected proposals to strip the reserve of its title despite the nearly completed dam on Rufiji River (Stiegler's Gorge). The fact that an area that has been damaged by a major infrastructure project can continue to be considered a World Heritage Site exposes UNESCO's toothless nature.