Tanzania: little chance of stopping dam project in Selous Game Reserve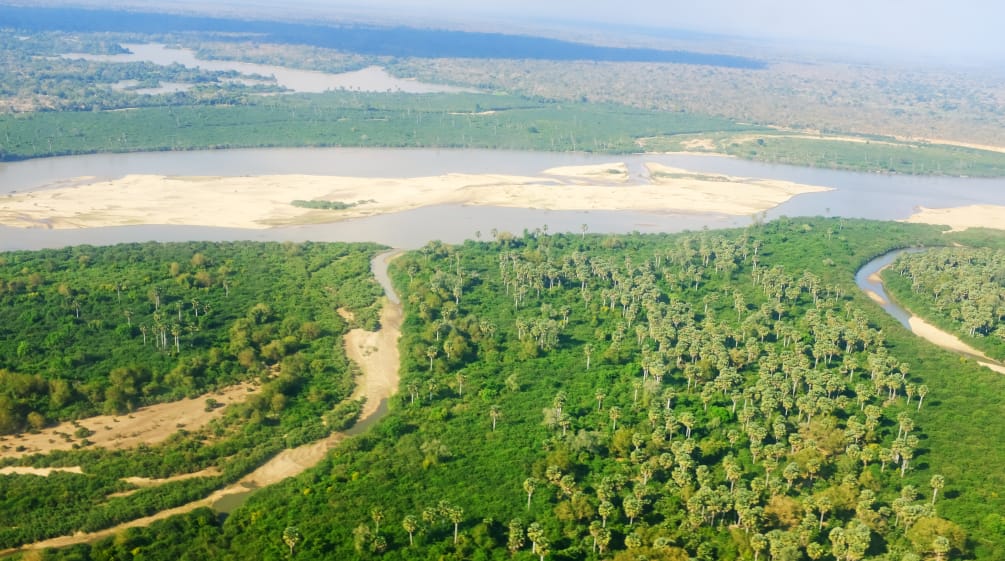 Jul 27, 2021
The dam on the Rufiji River in the middle of Tanzania's Selous Game Reserve is almost complete. Despite years of opposition from environmentalists, the government pushed ahead with the project. Now UNESCO has devalued its criticism of the project: despite the devastating consequences of the construction for nature, the area will be allowed to keep its "World Heritage Site" title.
When a World Heritage Site is in danger, environmentalists usually call on UNESCO and the relevant governments to eliminate the threat. In the case of Selous, however, many advocated stripping it of its "World Heritage Site" title as a sign to other governments to take the protection of their sites seriously.
With its decision, UNESCO is issuing carte blanche for other harmful projects, setting a precedent in which even the intentional destruction of large parts of a protected area remains without consequences.
Rainforest Rescue's petition speaking out against the dam project was signed by more than 325,000 supporters. We brought the petition and upcoming UNESCO decision to the attention of Tanzanian President Samia Suluhu Hassan, calling on her to stop the project before vast stretches of the game reserve are flooded. Unfortunately, the pressure did not achieve its intended effect. We are continuing to monitor the situation and will take action again as appropriate.