Human rights award for Mother Nature Cambodia environmental group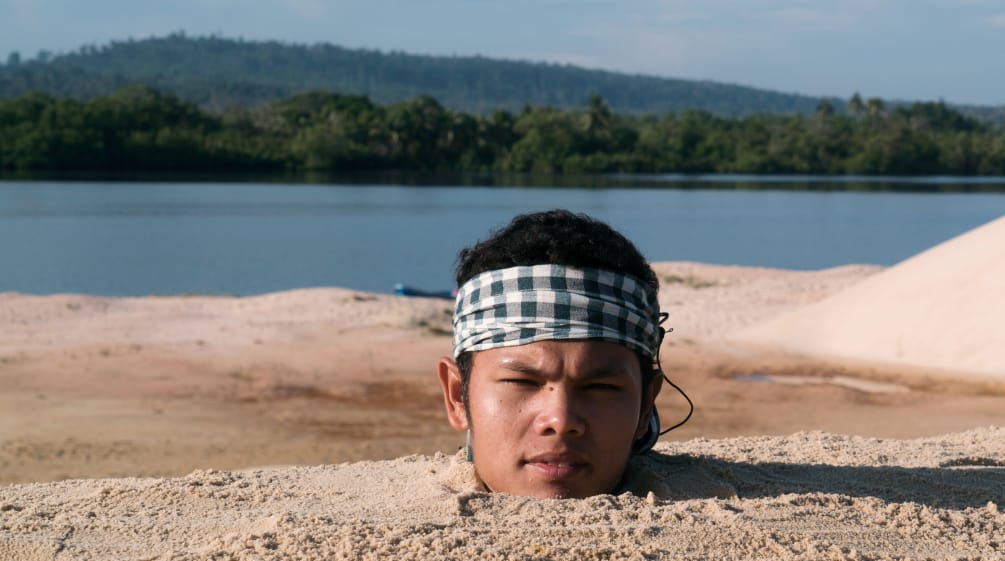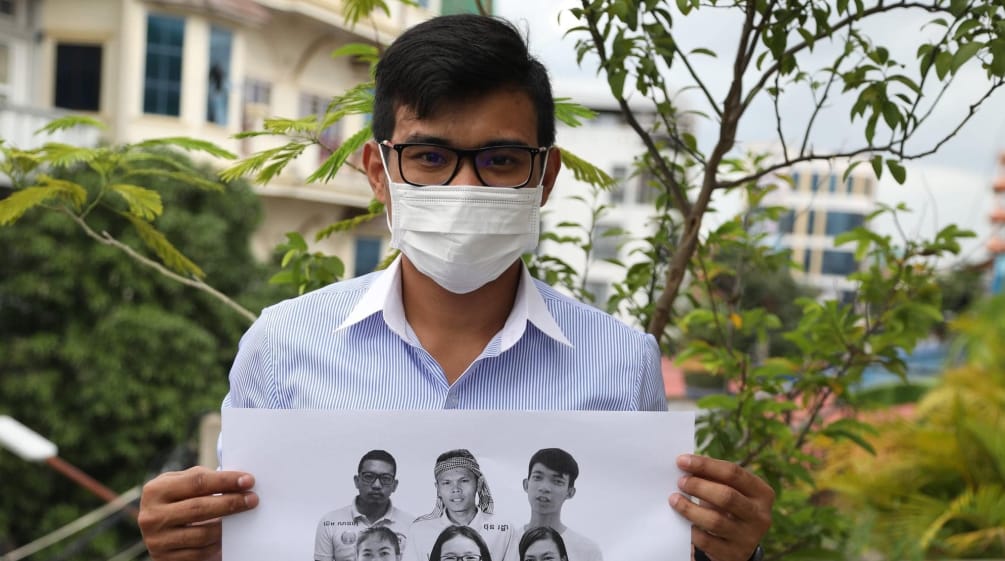 Dec 10, 2021
On December 9th, this year's Front Line Defenders Awards went to human rights and environmental activists working under the most difficult conditions while facing violence, threats and imprisonment. Among them: Mother Nature Cambodia. Congrats to our long-time Cambodian partners!
Front Line Defenders were "thrilled" to recognize the work of Mother Nature Cambodia and the five other recipients of the award: "Their courage and resilience is inspirational and demonstrates to all that another world is possible."
With these words, Front Line Defenders Director Andrew Anderson introduced this year's award recipients during an online press conference in late November. The other recipients are based in Brazil, Sierra Leone, Belarus, Palestine and Portugal.
This annual award is traditionally presented on December 9th, International Human Rights Defenders Day. The ceremony was held online this year.
"We accept this award on behalf of the Cambodian people who are fighting to protect their natural resources and for those who have sacrificed their lives, freedom and their own happiness to protect the environment," Phuon Keoraksmey and Ly Chandravuth said at the announcement. They described the award as motivation to continue their commitment "to environmental protection and corruption-free development".
Phuon Keoraksmey and Ly Chandravuth are among the six activists who were released from prison in mid-November on bail and under strict conditions. The joint petition of Rainforest Rescue, Fian and Stiftung Asienhaus calling for their release has been signed by more than 85,000 people.
Mother Nature Cambodia
Mother Nature Cambodia is an environmental rights movement that advocates and campaigns locally and internationally for the preservation, promotion and protection of Cambodia's natural environment. As part of their work, the movement monitors and challenges gross environmental violations and also raises awareness, educates and empowers people by providing them with training and financial support.
What started as small campaign to empower Indigenous communities to mobilize against a hydroelectric dam has developed into a large movement of human rights defenders – the vast majority young university students – campaigning to protect the environment and expose corruption in Cambodia. For this they regularly face threats, convictions and imprisonment. Mother Nature Cambodia has long been a thorn in the government's side because of its high-profile actions.
Front Line Defenders
Front Line Defenders was founded in Dublin in 2001 with the aim of protecting human rights defenders at risk - people who campaign non-violently for rights enshrined in the Universal Declaration of Human Rights (UDHR). The organization addresses the protection needs identified by human rights groups themselves.
The Front Line Defenders Award for Human Rights Defenders at Risk is presented every year on December 9th, International Human Rights Defenders Day.
"In each case, the HRDs have faced various forms of harassment, intimidation, and threats, with some facing violence and some have been detained and charged; and they respond with dignity, grace and determination to persevere, demonstrating incredible courage and hope," wrote Front Line Defenders in announcing the 2021 winners.
Further information:
Mongabay: Newly released Cambodian activists honored among Front Line Defenders awardees
UCAnews: Cambodian rights group among winners of international award
Mother Nature Cambodia on the Rainforest Rescue website:
Cambodia: Save Koh Kong Island!
Cambodia: Ten years in prison for protecting nature? Release them NOW!