Maasai fears of eviction are growing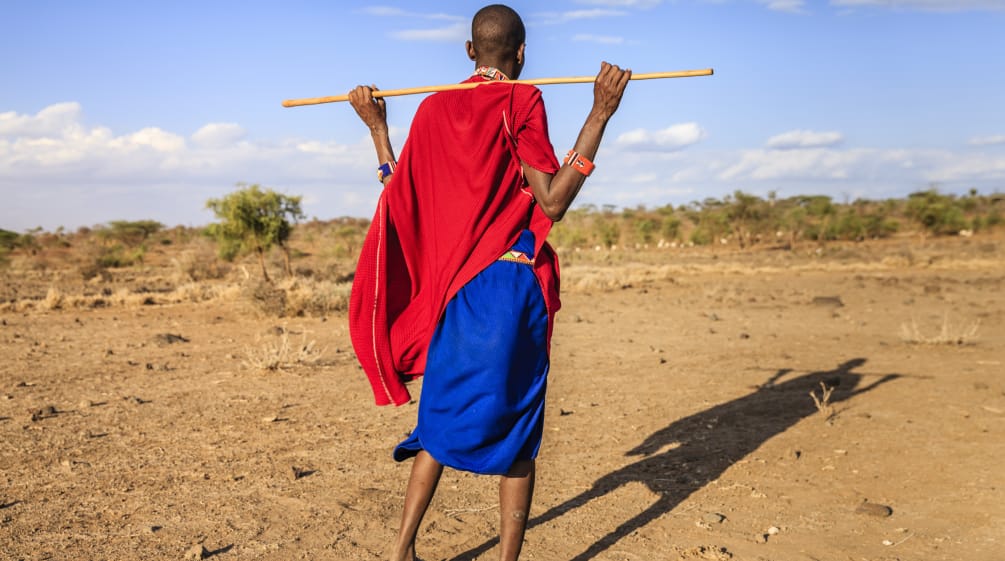 Feb 2, 2022
In Tanzania, the situation for the pastoralist Maasai people is coming to a head: Plans by the authorities to evict tens of thousands of people are taking shape. Nature conservation is being used as a pretext for a move that is intended to promote tourism.
The focus of the drama is the region around the Ngorongoro Crater. An astonishing variety of wildlife lives there – but also the indigenous people of the Maasai. To better protect wildlife, Tanzania's government wants to evict more than 80,000 people, writes the Oakland Institute in its study, "The looming threat of eviction". The study regards nature conservation to be a pretext, while the actual aim is to boost tourism revenues.
The threatened eviction is also a reaction to UNESCO's criticism of the allegedly poor state of the Ngorongoro World Heritage Site.
The Oakland Institute has since learned that the regional conservation agency has apparently requested a budget for the relocation. The action could start in late February. Furthermore, villagers in Loliondo have been informed that 1,500 square kilometers of their ancestral land will be declared a wildlife corridor. This would affect a further 70,000 people. The background of this move is the promotion of safari and hunting tourism, organized among others by a company in the United Arab Emirates.
"The fact that the Maasai are once again threatened with eviction to please the UAE's royal family shows that the Tanzanian government continues to prioritize tourism revenue at the expense of the indigenous pastoralists who have sustainably managed the area for generations," says Anuradha Mittal, executive director of the Oakland Institute.
Rainforest Rescue and the Oakland Institute launched a petition in July 2021 to support Maasai demands for an end to eviction, violence and poverty. On September 8, 2021, the petition with 93,740 signatures was handed over to the Embassy of Tanzania in Berlin and to UNESCO. While UNESCO remains silent, the Tanzanian government is apparently creating facts on the ground.
We are continuing to collect signatures to finally spur UNESCO into action: please sign if you have not already done so.
---