A victory for land rights: Penyang village prevails in court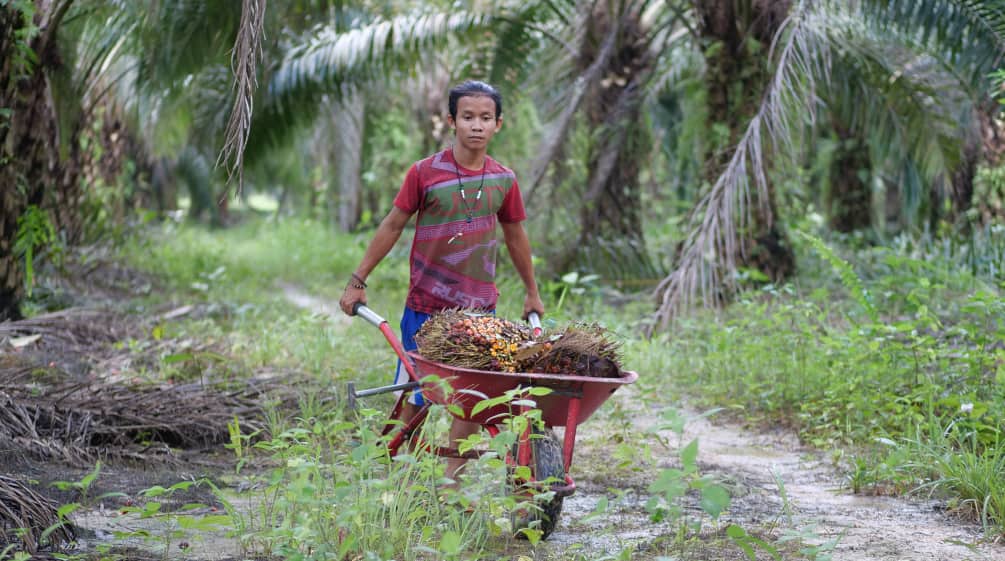 Feb 17, 2022
An encouraging precedent: Mr. Hiden from the small village of Penyang in Borneo has won a lawsuit against a powerful palm oil company. According to the court ruling, the company must return the land stolen from the village.
"There are countless cases of land grabs and land conflicts in Borneo. Many forest defenders find themselves dragged into court, but few have the courage to fight back, like Mr. Hiden from Penyang village," says Safrudin of our partner NGO Save Our Borneo.
Hiden, a resident of Penyang village in Central Kalimantan, prevailed in court against the plantation company PT. Masawit Bangun Persada (HMBP). In 2005, HMBP enlarged an existing plantation by seizing 2,000 hectares of forest and fields in the village of Penyang, against the will of the residents and express prohibition by the authorities.
Since then, the land conflict has been smoldering: HMBP cut down the forest and planted oil palms. The people of Penyang repeatedly appealed to the authorities, protested and went to court. But until now, in vain.
Local people faced intimidation and imprisonment. But instead of punishing the company, the villagers were criminalized. In February 2020, Penyang residents Dilik, Hermanus and James Watt were jailed and charged with stealing palm fruit. The case ended tragically – Hermanus died in prison, the other two were convicted.
Finally, on February 16, 2022, a court ruled in favor of the village, at least in Hiden's case. The land seizure was ruled illegal and the company had to vacate Hiden's 15 hectares.
This is just one of many land conflicts in Borneo, says Safrudin, director of Save Our Borneo, which has been supporting the village in the fight for land rights for years.
"There are many similar cases of land grabbing and criminalization for palm oil in Borneo, but few people persevere and show as much courage as Hiden. The court was right to rule in his favor."
"This ruling is a first small victory for Penyang, and a case that the judiciary can take as a precedent. This is how law enforcement should be in Indonesia."