Tanzania: Violence against Maasai people escalating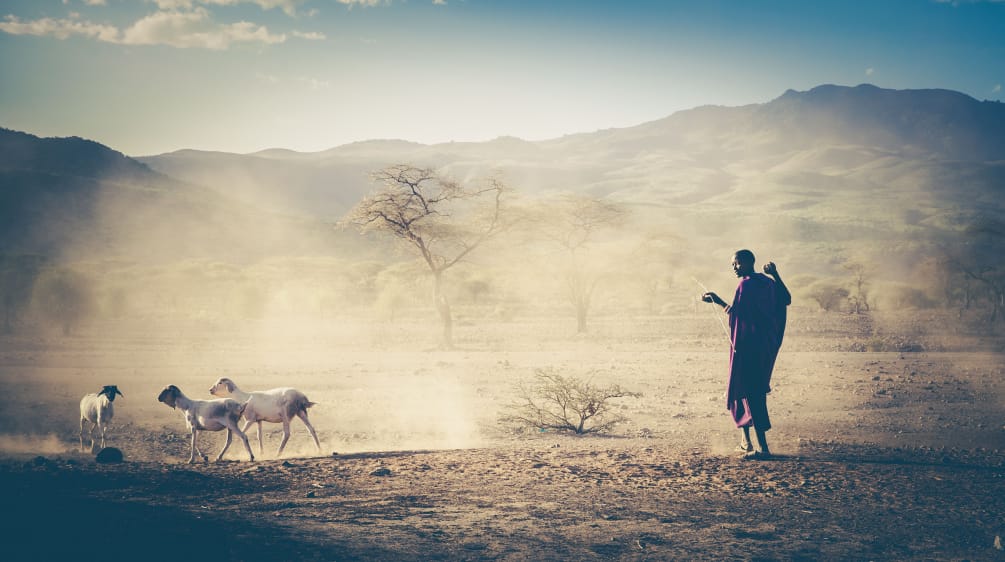 Jun 14, 2022
Numerous Maasai people have been injured by security forces in Tanzania. The indigenous people are resisting government plans to expel them from their traditional land for a safari and hunting tourism scheme.
The Maasai people are protesting efforts to turn their ancestral land into a game reserve. If realized, they would be prohibited from living and grazing their animals in a 1,500 square kilometer area. This would cost them their livelihood.
The objective of the government's plan is not conservation, but to set aside large tracts of land for safari and hunting tourism. The Maasai, who have lived there for generations, would have to leave. The government argues that the expulsion is necessary for the protection of nature. This concept of "fortress conservation", in which protected areas need to be free of humans, is being used to legitimize violating the rights of the local people.
Oakland Institute reported that on June 8, about 700 policemen with dozens of vehicles had entered the Loliondo region in the north of the country, and two days later they fired on the Maasai. According to reports by the human rights organization Survival International, one person was killed, 18 men and 13 women wounded by gunfire, and 13 others were wounded with machetes during the violence. According to Mongabay, a policeman was also killed.
According to the reports, police scoured villages in search of people who had taken part in protests or shared images of the violence on social media. From one village, 300 men, women and children had fled, and 700 had sought safety in Kenya. Several Maasai leaders were reported to have been arrested. The Oakland Institute also reported on the wave of violence on Twitter.
Loliondo is not the only place in which the human rights of the Maasai are being trampled. In the Ngorongoro Conservation Area, 80,000 people are to lose their homes. The official reason for this is UNESCO's criticism of the allegedly poor condition of the world heritage area. UNESCO denies ever having called for evictions.
Please sign our petition supporting the Maasai people.