Malaysia: Wholesale deforestation looms in Sarawak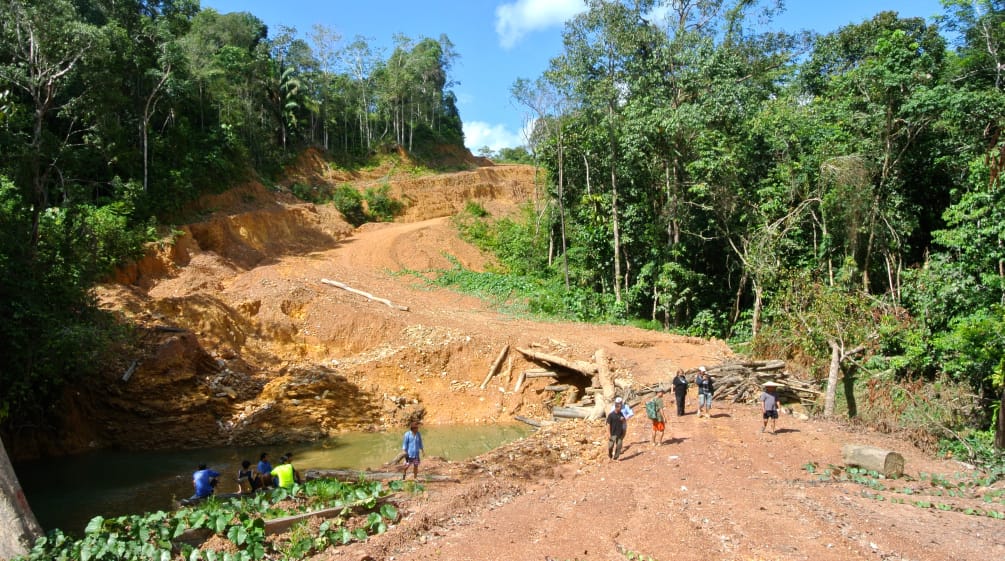 Jul 4, 2022
The government of the Malaysian state of Sarawak is opening no less than 1.27 million hectares of rainforest for logging. Local indigenous people fear for their ancestral land and livelihoods.
13 "forest management units" totaling 1.27 hectares of land are being opened for logging, according to Sarawak Natural Resources Minister Awang Tengah. This is "in line with the Post-Covid-19 Development Strategy 2030 based on economic prosperity and environmental sustainability", and the Greening Malaysia Program, in which the Sarawak government intends to plant 35 million trees a year on the island of Borneo, the minister says.
"But most of this space is our traditional land, where our ancestors lived," says Matek Geram from the indigenous organization SADIA: "The government can't just declare it their property." For many years, Matek and the indigenous Iban people have been resisting land grabs and the destruction of forests by loggers and palm oil companies. "We indigenous people continue to suffer under government policies that violate our traditional rights," says the activist.
Matek Geram has called on the Sarawak government to immediately stop the clearing of forests and establishment of industrial oil palm plantations.