Indonesia: 300 hectares of wetlands protected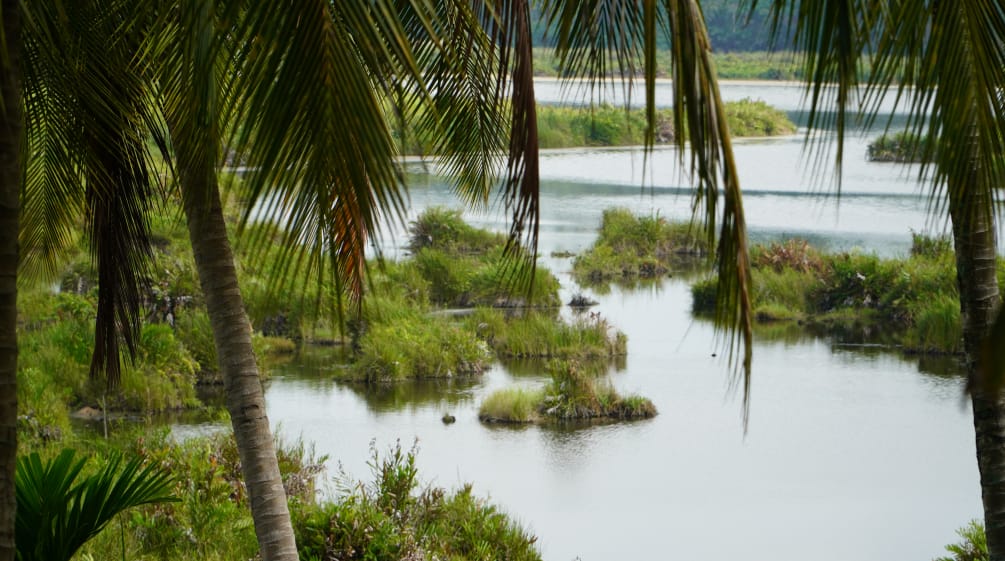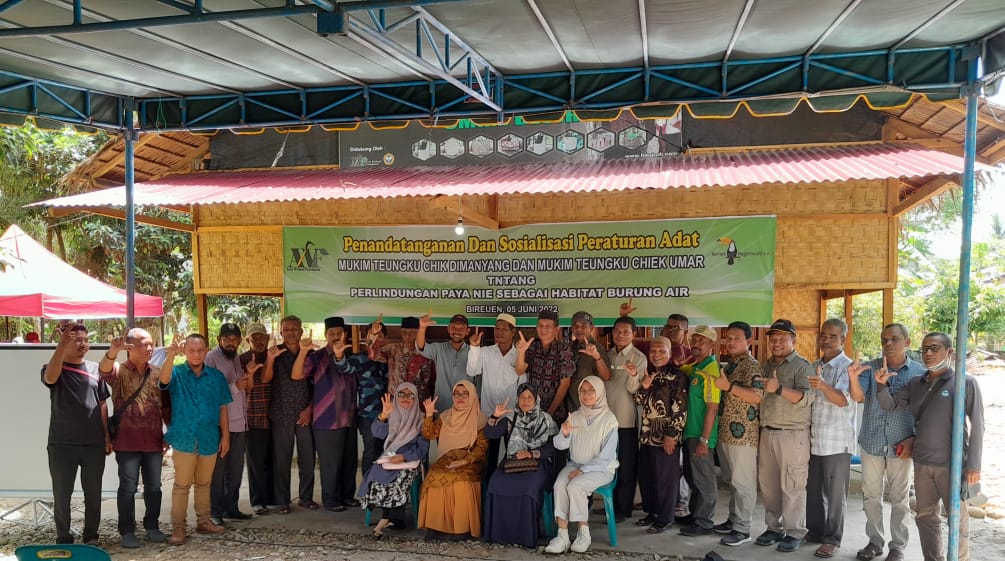 Aug 3, 2022
Preserving tropical wetlands is crucial to tackling the climate crisis. Our partners have successfully put Sumatra's Paya Nie ecosystem under protection.
Our partners, the Aceh Wetlands Foundation, succeeded in placing 300 hectares of wetlands – the equivalent of 420 football fields – under protection with our support.
Over the past decade, parts of the Paya-Nie ecosystem on the north coast of the Indonesian island of Sumatra were drained and converted into farmland and oil palm plantations. The function of the wetlands as a catchment area has been severely disrupted as a result: Local people are experiencing a water shortage and environmentalists consider the area to be ecologically threatened.
The Paya-Nie ecosystem is famous for its bird life as a wintering ground for migratory birds. Protective measures include an immediate ban on bird hunting and fishing with dynamite or electricity. Trees can no longer be felled. The new ordinance empowers indigenous groups in managing the area.
Tropical wetlands such as Paya-Nie are not only notable for their astonishing biodiversity, they are also vital carbon sinks. Protecting them is a key step toward countering the climate crisis.