Uganda: Oil project stoking human-elephant conflict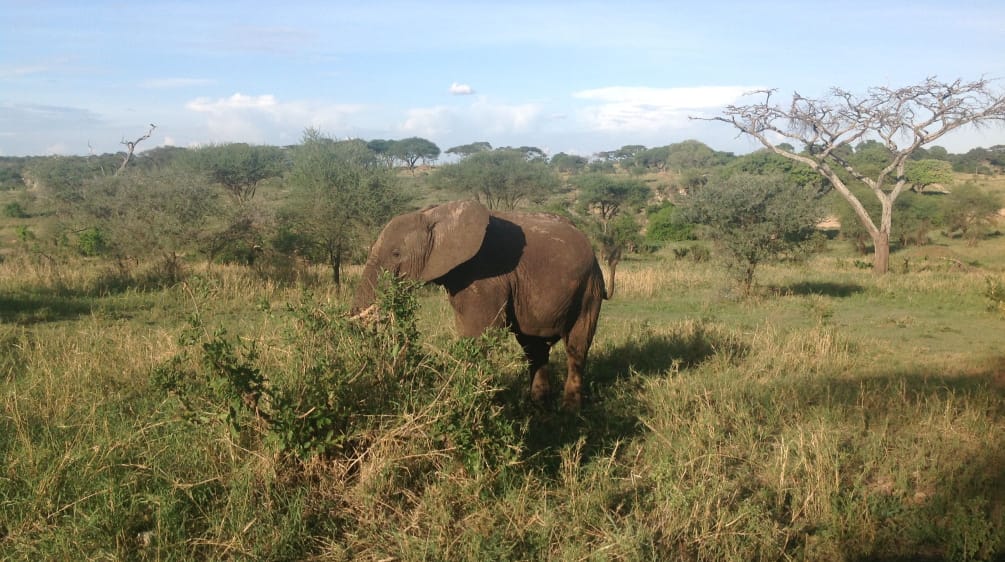 Sep 6, 2022
Is oil exploration in Uganda's Murchison Falls National Park causing elephants to flee the area, leading to dangerous encounters in human settlements? Local people are convinced of this and are sounding the alarm.
Conflicts between humans and elephants are nothing new, but cases have increased significantly since oil exploration began in the region in and around Murchison Falls National Park. In the past two years, more than 300 men, women and children in 20 villages in Buliisa district were reportedly affected.
Elephants ravage fields and gardens where cassava, corn, pumpkins, sweet potatoes and fruit trees grow. The animals have injured people, some of whom only narrowly escaped death. The villagers also worry about the safety of their children on the way to school.
Locals are convinced that the increase in conflict is directly related to the Tilenga and Kingfisher oil projects and the EACOP pipeline. In a letter to the Uganda Wildlife Authority, the ministry of tourism, parliament and the district government, they explain that the elephants are fleeing the noise, dust and human activity related to the construction of drilling sites, roads and other facilities in the heart of Murchison Falls National Park.
The oil exploration activities not only cause the elephants distress and block their normal migration routes, they also destroy their food sources, leading them to forage in villages and fields.
The authorities remain unmoved: Instead of taking action by providing the local people with food aid and other measures, they have demanded photos documenting the presence of the elephants – yet taking such pictures would be very dangerous.
In their letter, the villagers demand compensation for lost crops and damaged houses, as well as support for medical treatment. But the core of their demands goes much further, calling for a stop to all oil-related activities in and around Murchison Falls National Park.
Together with partner organizations in Uganda and Tanzania, Rainforest Rescue has long been campaigning for an end to the oil projects. Please sign this petition if you haven't already done so.