Brazilian indigenous people call on EU to protect all biomes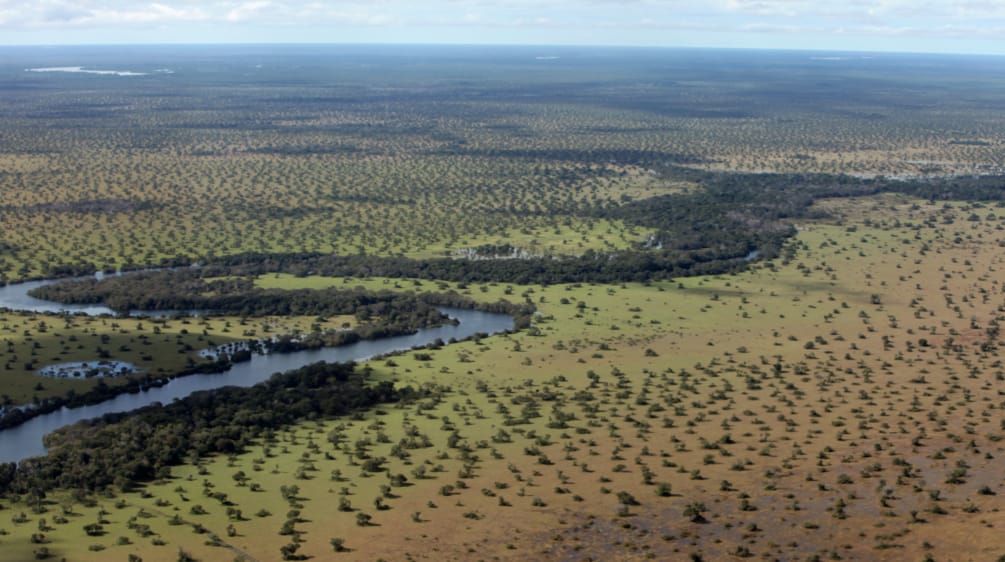 Sep 15, 2022
The EU wants to ensure that imported agricultural commodities are not linked to deforestation. Brazilian indigenous peoples have criticized the legislative initiative as inadequate and call for it to enshrine respect for indigenous rights and the inclusion of all biomes they inhabit.
APIB, an association of Brazilian indigenous people, is urgently calling on the EU to revise a current legislative initiative of the European Commission: Not only the rainforests deserve protection, but also the rights of the indigenous peoples and all the biomes they inhabit.
With its "We are all biomes" (Somos Todos Biomas) campaign, the organization is working to have all other ecosystems inhabited by indigenous people in Brazil included in the new legislation. In the current version, the draft legislation only takes forest areas into account.
The new EU regulation will require companies to ensure that agricultural and forest products sold in the EU were not produced on deforested or degraded land anywhere in the world. These products include lumber, coffee, cocoa, palm oil, cattle and soy, as well as goods made from them such as furniture, chocolate, beef and leather.
Forests are not the only ecosystems to be massively impacted by the expansion of agriculture and the associated loss of biodiversity: In Brazil, they include the highly biodiverse and carbon-rich savanna areas of the Cerrado, the grassy landscapes of the Pampas in the south of the country, and the Pantanal, the largest tropical inland wetland on the planet.
In June, representatives of the APIB on a European tour pointed out the flaws of the EU legislative initiative and called for corrections. On September 14th, a large majority of the European Parliament voted in favor of the legislative initiative for deforestation-free agricultural products in the first reading.
"At this stage, it is important to correct the EU regulation's shortcomings," explains Rainforest Rescue forestry and energy expert Klaus Schenck: "Using tree coverage alone as a benchmark for nature conservation is too short-sighted. All ecosystems must be included in the final text of the EU regulation.  Ecosystems with few trees are also crucial for the preservation of biodiversity, climate protection and the lives of indigenous peoples."
Further coordination between the EU member states and the European Parliament will be necessary for the regulation to be finalized and take force.
According to UN World Food and Agriculture Organization (FAO) data, 420 million hectares of forests alone – an area larger than the EU – have been cleared worldwide in the past 30 years. According to the FAO, the main driver of deforestation is industrial agriculture - especially cattle ranching and the cultivation of soybeans and oil palms.
In Brazil, cattle pastures, soy monocultures and eucalyptus plantations are spreading across the 175 million hectares of Cerrado savanna. More than half of the savanna has already been destroyed according to the FAO.
---