DR Congo officially recognizes the rights of Indigenous people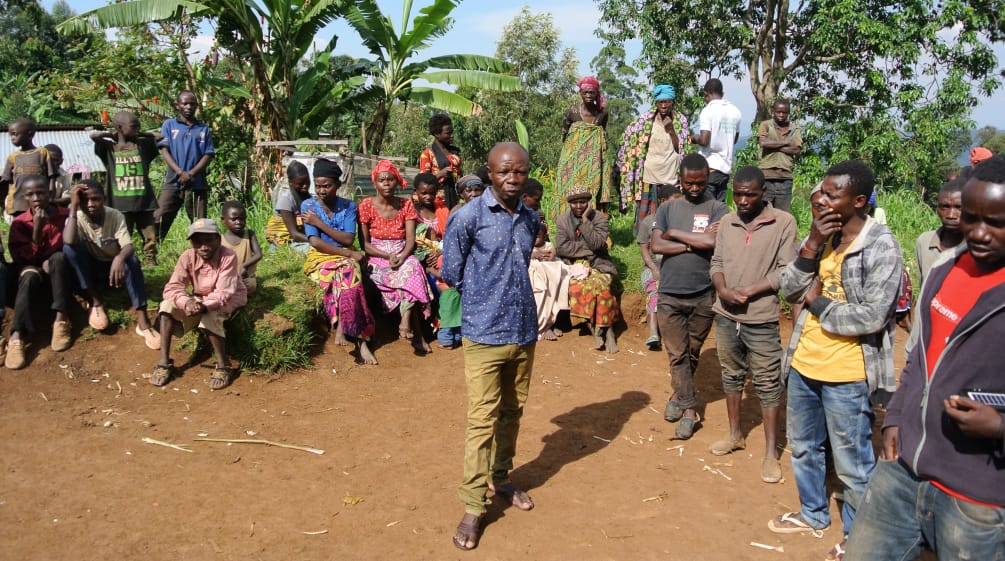 Nov 29, 2022
The Democratic Republic of Congo (DRC) has passed a new law recognizing the rights of Indigenous people. This is a major step forward, especially for the Congo Pygmy peoples, who have long experienced discrimination, poverty and violence. It remains to be seen how the law will be put into practice, however.
The law gives Congo Pygmy peoples easier access to justice and basic social services and officially recognizes their customs and traditions. When it comes to important decisions, they must be consulted in their own language. Furthermore, the law establishes that the Indigenous people should benefit from the land on which they live and the resources there.
"We are very pleased that the Congolese state is finally recognizing that the Indigenous Pygmy peoples deserve special attention. We expect appropriate measures to be taken to make it easier for us to actually exercise our rights," says Libaku Kafundo, a Pygmy leader in South Kivu province.
"This law, which raises so many hopes, still a long way to go before it becomes effective," says Pacifique Mukumba, Executive Director of the Centre d'accompagnement des autochtones pygmées et minoritaires vulnérables (CAMV), a Rainforest Rescue partner organization. CAMV fought for years for such a law. While it is "a cause for relief for the long-marginalized Indigenous Pygmy peoples," the communities themselves and civil society organizations will have to ensure that the people can actually take advantage of their rights.
The Law for the Protection and Promotion of the Rights of Indigenous Pygmy Peoples in the DRC of July 15, 2022 was published in the Official Gazette on November 14, 2022.
The DRC is one of the few countries that have such a law protecting Indigenous peoples. The ILO 169 international convention, which effectively protects the rights of Indigenous people, was not ratified by the DRC.