Kinipan village chief acquitted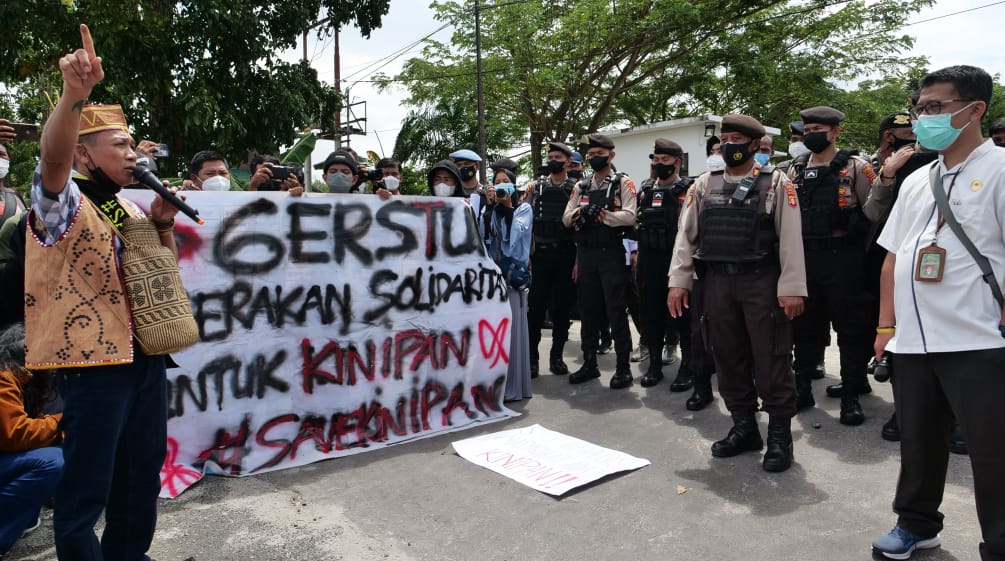 Jan 17, 2023
Indonesia's Supreme Court has rejected the trumped-up charges against the village chief of Kinipan – Willem Hengki is free at last! This is a milestone for the defense of the mountain forests of Borneo.
The village chief of Kinipan, Willem Hengki, was arrested by the district police exactly one year ago. Hengki is a leading advocate for the community's traditional forest rights and thus the preservation of the rainforests. The public prosecutor's office wrongly accused him of embezzling community funds.
The village of Kinipan on Borneo is a symbol of the struggle of Indigenous people against land grabbing and deforestation. Orangutans still live in the intact mountain rainforests of Borneo. Forest communities are fighting back against the destruction of nature by PT Sawit Mandiri Lestari, a palm oil company. 
Speaking out for nature comes at a high price: Protesters face harassment and criminalization.
In June 2022, Willem Hengki was tried before the Corruption Court in the provincial capital, Palangkaraya. The prosecution demanded 18 months in prison.
International solidarity with Willem Hengki was overwhelming: Numerous people protested for days in front of the courthouse. 72 legal aid, human rights and environmental groups – including Rainforest Rescue – demanded Hengki's release in an open letter to the court stating that the allegation of embezzlement was fabricated. The letter vehemently criticized the criminalization of Indigenous people fighting for their rights.
On June 15, 2022, Willem Hengki was acquitted of all charges. However, the district prosecutor appealed to the Supreme Court in the capital Jakarta.
The Supreme Court has now dismissed the case against him. With that, Willem Hengki is finally free!
We congratulate him and the people of Kinipan, the courageous defenders of the rainforest.