Oil boom in Africa: "End economic colonization!"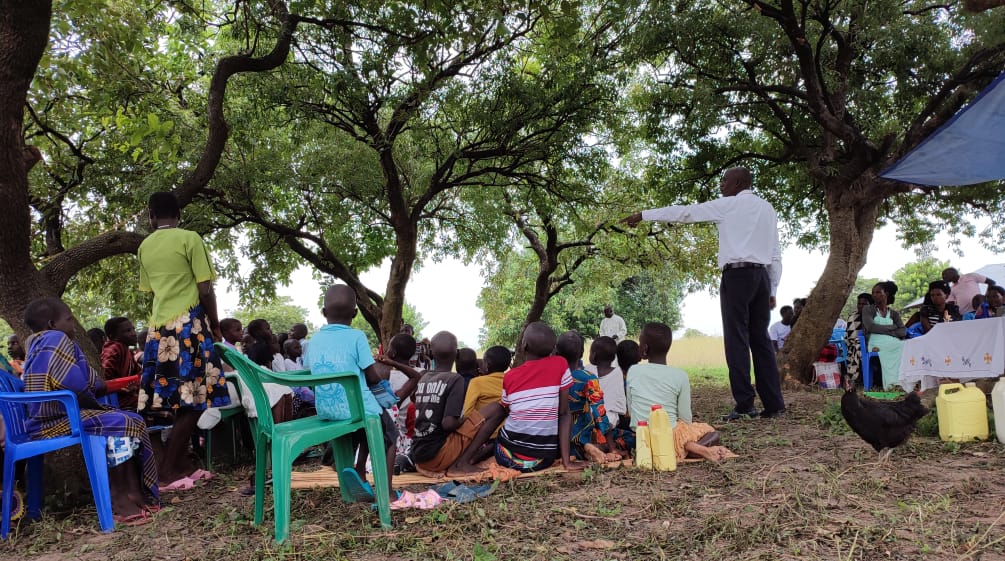 Feb 21, 2023
The planned EACOP pipeline and two other oil projects are threatening people and the environment in Uganda, including Murchison Falls National Park. Our partner organization TASHA Research Institute Africa is informing people in numerous villages about the dangers they face and their rights. Radio spots are playing an important role in this campaign.
In a sense, TASHA's communication work is a two-way street that leads into and out of the villages. Team members are in the field in three districts to educate local people about the potential dangers of oil production, such as soil and water contamination, and about their rights. At the same time, they listen to people's views and concerns and amplify them throughout Uganda and beyond. The biggest issues are the loss of their farmland, insufficient compensation, threats and harassment.
The in-person work in the villages is complemented by spots and programs on several local radio stations.
Three names set off alarm bells among environmental activists and many locals: the East African Crude Oil Pipeline (EACOP) and the Tilenga and Kingfisher drilling projects. A driving force behind the run on the region's oil is the French TotalEnergies group.
According to TASHA, the oil projects have already caused considerable damage. Elephants and other wildlife have been displaced by construction work such as asphalting a road. Conflicts between wildlife and humans are thus on the increase, and recently led to the death of a 75-year-old man. In Hoima district, licenses for oil drilling were granted, although key documents are not open to the public.
"We must choose an end to the obvious economic colonization by the likes of TotalEnergies. Uganda is not poor. EACOP and Tilenga promoters want to impoverish us, destroy our biodiversity and steal our children's future. This is wrong!" says TASHA Field Officer Per Richard Oyirowth.
"The time has come for investment not in fossil fuels but in clean energy. TotalEnergies, CNOOC, Uganda, Tanzania, banks and insurance companies can invest in renewable energy and still make profits," argues TASHA CEO Maxwell Atuhura. A broad coalition of environmental organizations from Africa and Europe has already succeeded in getting pledges from numerous financial institutions that they will not participate in the projects. And without financing, the pipeline cannot be built.
We have started a petition specifically against oil exploration in Murchison Falls National Park. Please sign it if you haven't already done so.