Ecuador: Killing of activist Eduardo Medúa – Indigenous people accuse government and state oil company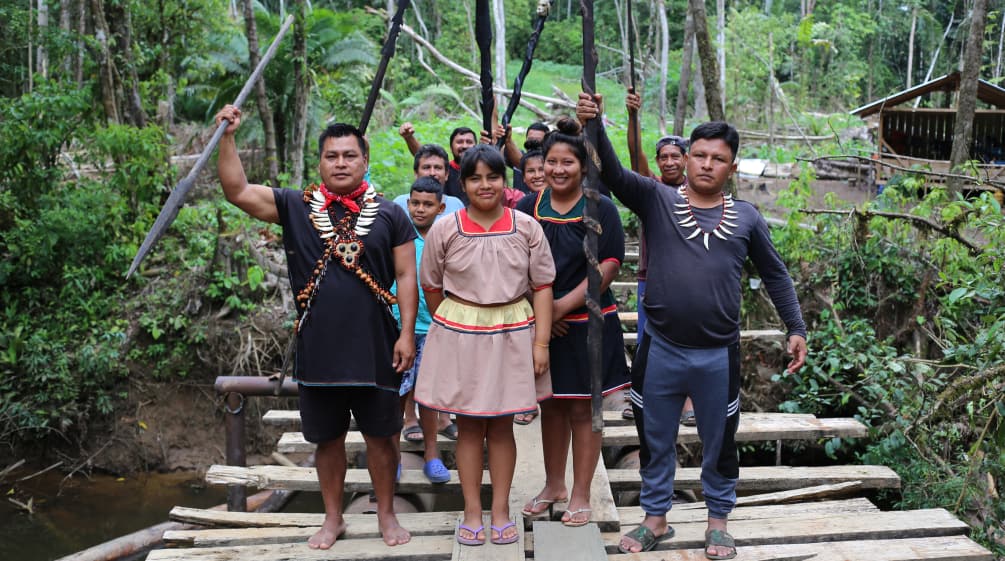 Mar 7, 2023
Indigenous leader Eduardo Mendúa was assassinated on February 26, 2023. The likely motive of the killing: Medúa's resistance to plans by the state oil company Petroecuador to drill in the rainforest of the A'i Cofán people.
While neither the perpetrators nor the motive for the crime have been officially identified, CONAIE, the umbrella organization of Ecuador's indigenous organizations, leaves no doubt as to who they believe to be behind the assassination of Eduardo Medúa: the government of Ecuadorian President Guillermo Lasso and the state oil company, Petroecuador.
A few hours before he was shot to death, Medúa had blamed both for the violence in his community of Dureno in the Amazonian province of Sucumbíos. For the past 50 years, the region has been impacted by oil drilling and massive oil spills. In recent years, mining has led to an increase in violence.
For more than a year, Petroecuador has been trying to build three oil platforms and 30 wells (pozos petroleros) and the associated pipelines in the rainforest of the A'i Cofán. Eduardo Medúa and part of the community of Dureno, in whose rainforest area the oil facilities are to be installed, have protested strongly against this and have taken legal action against the state corporation, invoking the principle of self-determination and calling for free, prior and informed consent.
In January 2023, Petroecuador tried again to invade the Indigenous territory with the backing of security forces to continue building a road for the oil industry. Petroecuador hoped to divide the community with cash gifts and had distributed $300,000 to supporters of oil drilling. A large part of the community continues to oppose Petroecuador's plans. The protests have resulted in violent clashes and even deaths.
Rainforest Rescue calls on the Ecuadorian government and the responsible authorities to investigate the murder of Eduardo Medúa: Determine the motives of the gunmen and those behind the killings and bring them to justice. We also call on the government: Do NOT expand oil drilling in the Amazon region and the Indigenous territories in particular, and guarantee the people's right to free self-determination.
Further information:
- Democracy Now: https://www.democracynow.org/2023/2/28/headlines/ecuadorian_indigenous_leader_eduardo_mendua_assassinated_at_his_home
- Inside Climate News: https://insideclimatenews.org/news/28022023/eduardo-mendua-ecuador-shot-death/
In Spanish:
- Detailed analysis by Alberto Acosta on rebelión.org: https://rebelion.org/quien-mato-a-eduardo-mendua/
- Mongabay: https://es.mongabay.com/2023/03/asesinato-de-eduardo-mendua-en-ecuador/
---