Paraguay: Over 100,000 supporters call for the return of Manjui land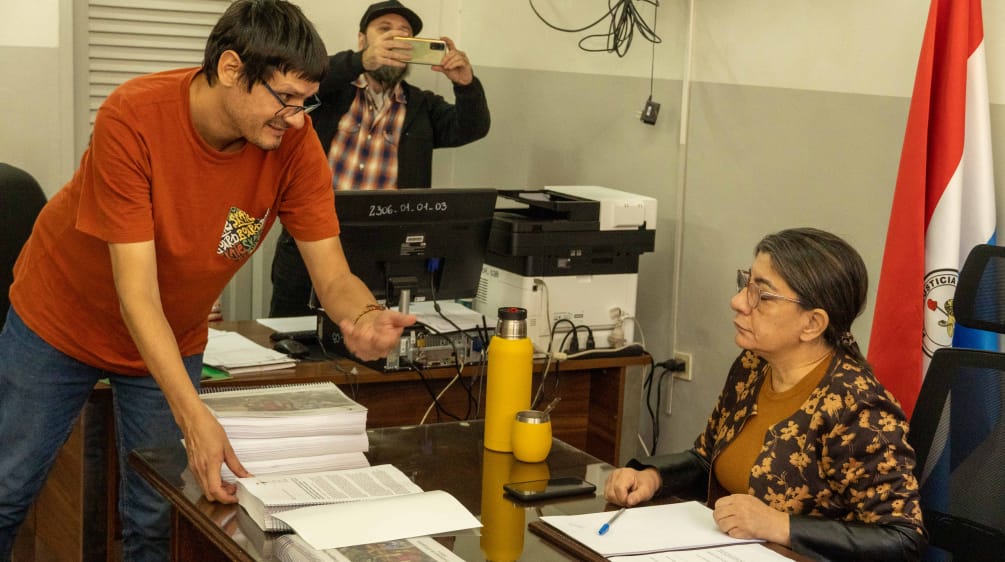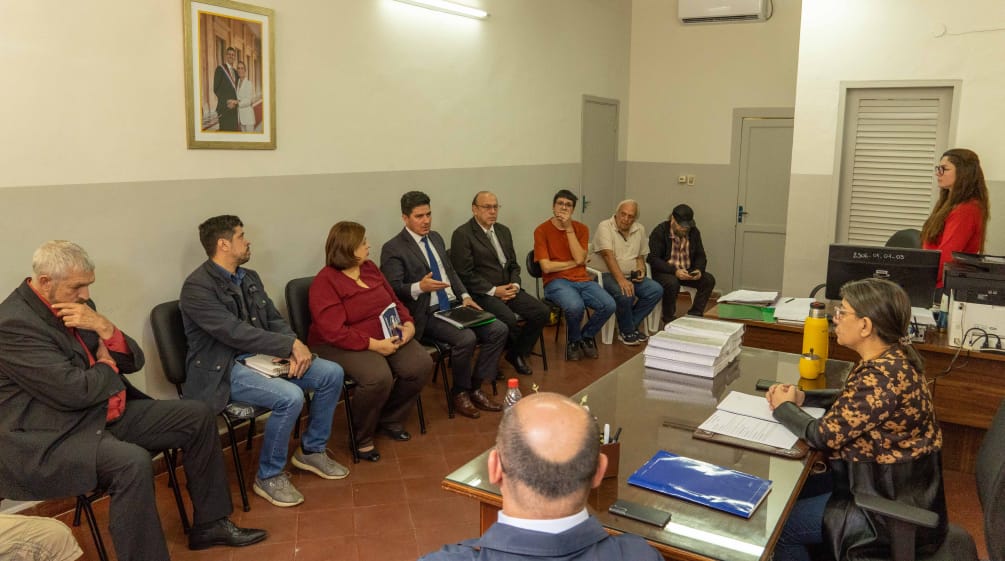 Sep 21, 2023
The Wonta community of the Manjui Indigenous people in Paraguay is in danger of losing its ancestral land. Cattle ranchers and charcoal companies are occupying and deforesting it. Tierra Libre and Rainforest Rescue are demanding that the land finally be returned.
Tierra Libre is a Paraguayan organization that fights for the rights of the Indigenous peoples of the Chaco region. The NGO accuses the authorities of the South American country of serious negligence in formally returning more than 38,000 hectares of land to the Indigenous Manjui people. Cattle ranchers and charcoal producers are encroaching on the ancestral lands that are essential to their livelihoods, while state authorities have turned a blind eye.
On September 15, Tierra Libre met with the new president of the Paraguayan Indigenous Institute (INDI), Marlene Ocampos, and her legal team, and delivered a petition with more than 104,000 signatures calling for the Manjui's rights to be respected. The public handover puts pressure on the authorities to take the necessary measures to remedy this injustice, which – according to the Manjui's lawyers – has administrative and political roots.
We collected the signatures together with Tierra Libre on our petition "Paraguay: give the Manjui people their land NOW". Its main demand: the immediate return of the land to the Manjui community of Wonta.
Tierra Libre used the meeting to highlight the desperate situation of the community, where some 430 people live in extreme poverty with a high infant mortality rate due to total neglect by state institutions. For these reasons, the Manjui are in danger of disappearing along with their language and culture.
The meeting was also attended by Senator Esperanza Martinez, former Senator Miguel Kencho Rodriguez and a representative of the Coordinating Committee for Human Rights in Paraguay (CODEHUPY):
"Public policies in the Paraguayan Chaco have historically and structurally aimed at the disappearance of this people, and INDI has been a key actor in the development of these policies," said the delegation that delivered the signatures.
Tierra Libre and Rainforest Rescue would like to thank all those who signed the petition for their invaluable support of the Manjui people! We will keep you posted on further developments.