Uganda: Further arrests of EACOP pipeline protesters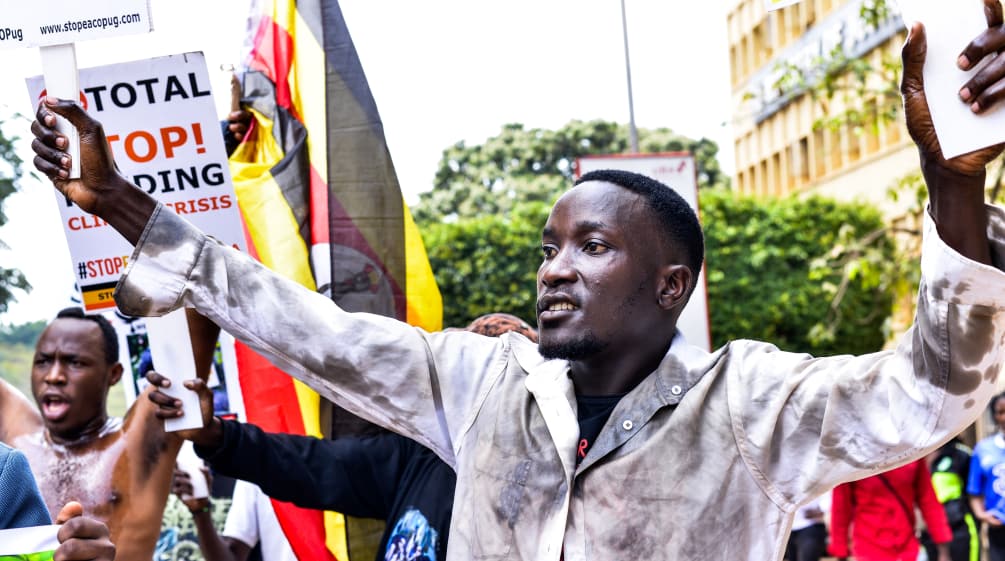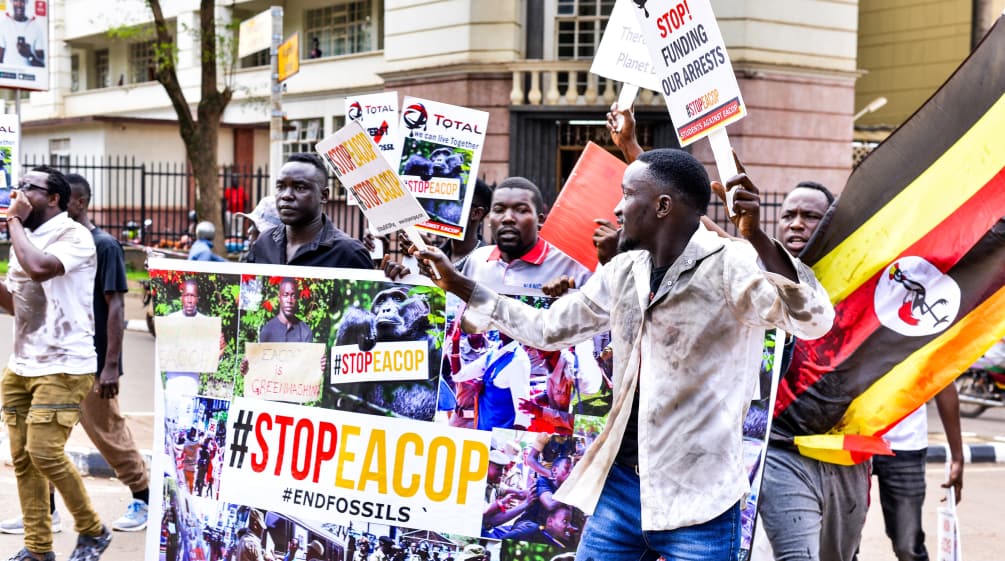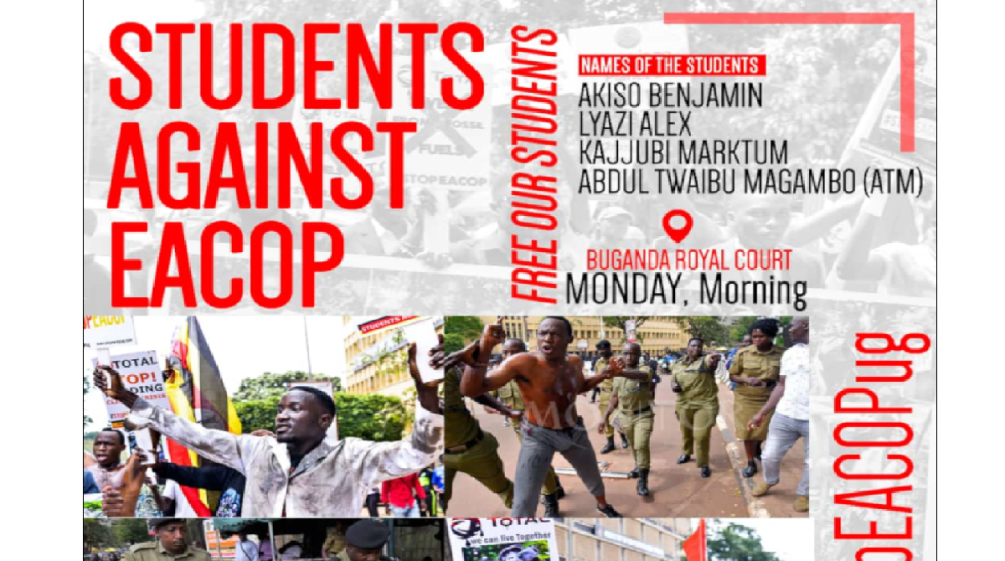 Oct 20, 2023
In Uganda, police again violently broke up a peaceful demonstration against the EACOP oil pipeline and arrested four students. One of them contracted tuberculosis in jail. Nine young men have been on trial for a year on similar charges.
On September 15, about 50 students marched through Kampala to present a petition against the EACOP oil pipeline to the Ugandan parliament. However, police officers denied them access, kicked and punched a number of students and arrested four. They spent the weekend in jail and are out on bail.
According to the Guardian, Mary Lawlor, the UN Special Rapporteur on human rights defenders, condemned the arrests as "very disturbing".
Kajubi Maktum, one of the detainees, contracted tuberculosis in the notoriously overcrowded jail.
"The government has threatened us and tried to scare us. We will not be intimidated."
Kajubi Maktum and Waswa Alex Lyazi were arrested a year ago along with seven other protesters. The group was taken to court, but the trial has since been delayed in an apparent attempt to intimidate and wear down the defendants. Further hearings are scheduled for the 25th and 30th of October and the 6th of November.
Rainforest Rescue is running a social media campaign and a petition calling on the authorities to stop harassing and threatening them and other activists. Please sign it if you haven't already done so.
Resisting an insane oil project
If completed, the East African Crude Oil Pipeline (EACOP) will transport crude oil 1,440 kilometers from Lake Albert in western Uganda to the Tanzanian port of Tanga for export. TotalEnergies of France and CNOOC of China are the companies behind the project.
Total wants to extract oil in Murchison Falls National Park; CNOOC has already built a drilling rig on the shores of Lake Albert.
Please also sign our petition against EACOP and related oil projects.