U. S.: Court confirms record judgment against Chevron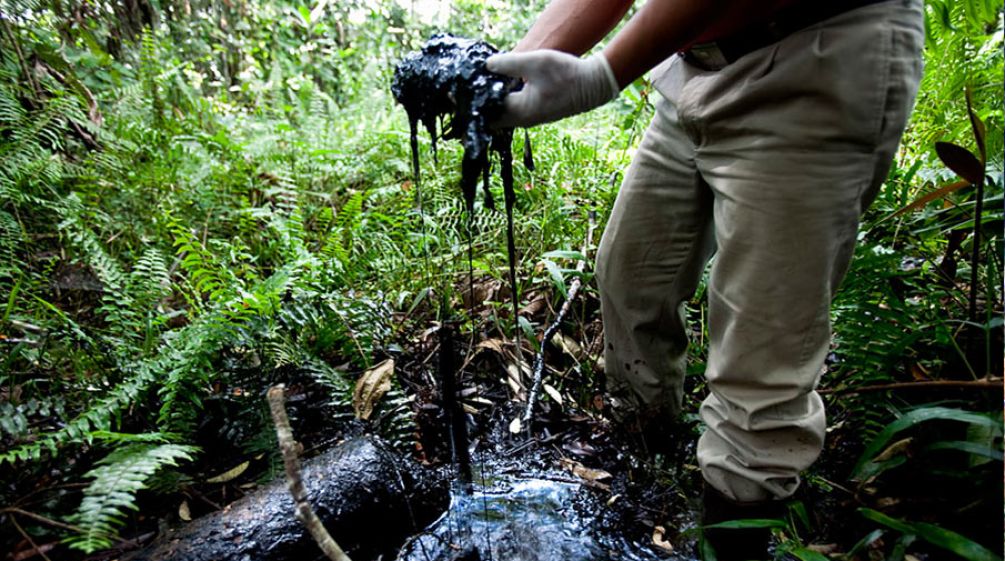 Oct 11, 2012
The U. S. Supreme Court rejected an injunction against a judgment punishing Chevron for massive oil pollution of Ecuador's Amazon rainforest. A court in Ecuador had issued a ruling condemning the American oil company to pay damages to the amount of $19 billion. Chevron attempted to block enforcement of this judgment – but ultimately failed.
Chevron will now have to assume liability and pay damages for the extensive contamination of the rainforest and the resultant poisoning of its indigenous residents caused by Texaco. Texaco, which was later acquired by Chevron, was active in Ecuador between 1963 and 1992, extracting oil in the country's eastern Amazonas region. In the process, it released billions of tons of toxic waste into the environment over a period of several years. At least 1,500 square kilometers of Ecuador's Lago Agrio region were contaminated – an area now dubbed "the Chernobyl of the Amazon".
Texaco's poisonous waste destroyed animal and plant life, polluting the soil as well as lakes and rivers. The indigenous groups in the area suffer from significantly increased cancer rates, which prompted the affected communities to sue the oil company. In January 2012, a court in Ecuador found for them and ordered Chevron to pay damages to the unprecedented amount of $19 billion.
Chevron filed for an injunction against the decision in a lower U. S. court and initially prevailed, but the U. S. Supreme Court now rejected the injunction and confirmed the record judgment. This landmark decision also shows a way forward for other indigenous communities affected by mining and oil companies.