Botswana intends to protect elephants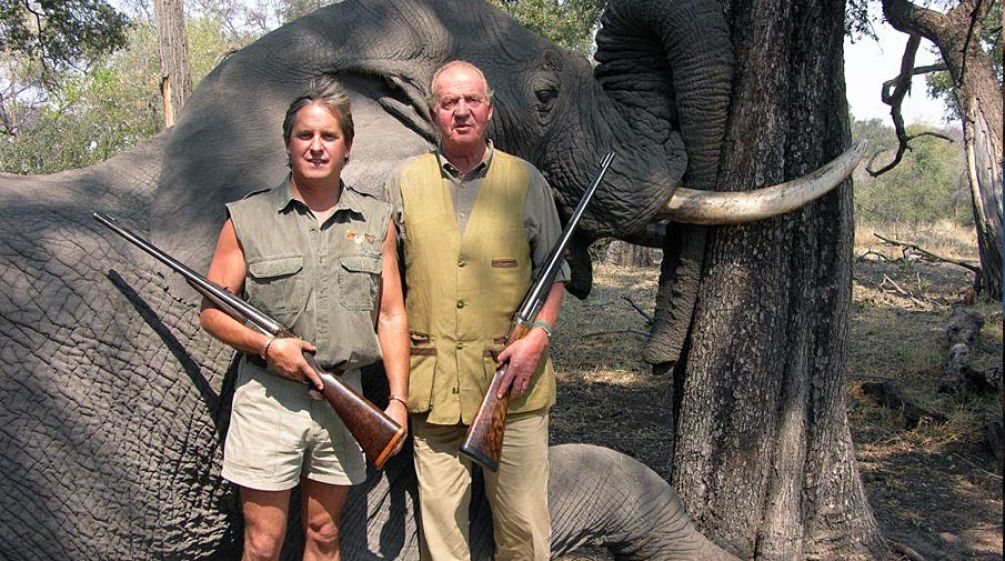 Dec 5, 2012
The government of Botswana has announced plans to ban the commercial hunting of elephants and other endangered wildlife. In the past, well-heeled tourists were allowed to shoot lions, elephants and buffalo and take them home as trophies. Hunting as a sport is no longer compatible with the objective to protecting country's wildlife, noted Botswana's Minister of the Environment.
Botswana presents itself as a safari paradise for foreign tourists. In the past, they were not only able to stalk endangered wildlife with binoculars and cameras, but also with hunting rifles. For a fee, hunters were permitted to shoot wild animals. That will be history, however, as of the end of this year. The reason for the move was the sharp decline in populations of buffalo, elephants and lions.
The Spanish King Juan Carlos will therefore have to find a new holiday destination. In April, the monarch made worldwide headlines when he broke his hip on an elephant-hunting safari in Botswana and had to be flown out to Spain.
Rainforest Rescue protested sharply on its Spanish website, noting that Juan Carlos is the Spanish head of state, and was the honorary president of the Spanish branch of the World Wildlife Fund (WWF) at the time. Rainforest Rescue is calling for a worldwide ban on the commercial hunting of animals. Killing animals is not a recreational activity.
While the WWF distanced itself from its honorary president's elephant hunt in the wake of a public outcry, it nevertheless stated that "there are currently 130,000 elephants in Botswana, and the species is not threatened there." The animal-rights activists with the panda logo also argue that commercial hunting has prompted the expansion of protected areas and reduced poaching. For what it's worth, the Spanish section of the WWF had had enough of the controversy in July and fired Juan Carlos from the honorary presidency.