Indonesia: slow lorises are not merchandise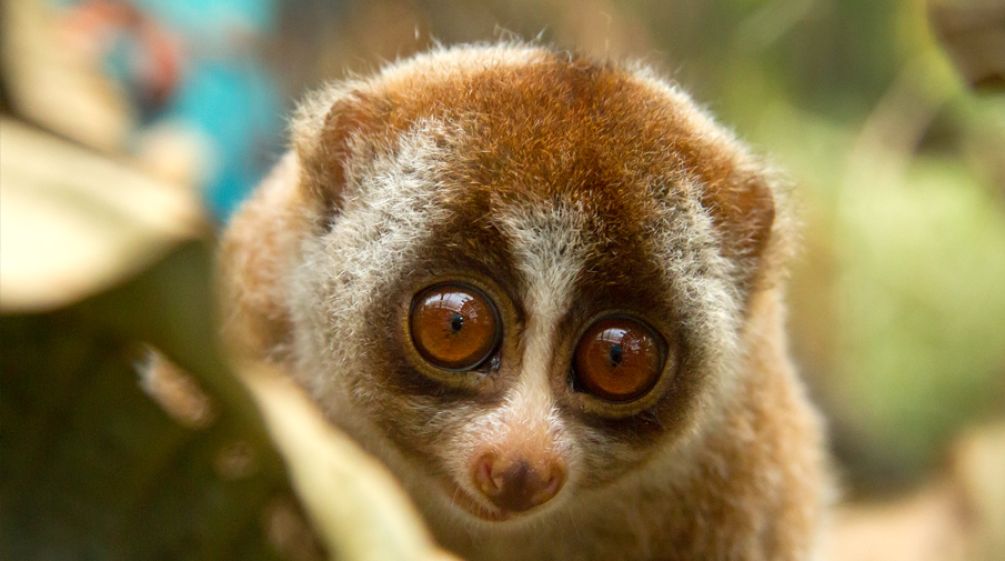 Jan 28, 2013
On Friday, January 18, 2013, Rainforest Rescue presented a petition with 48,838 signatures protesting the illegal trade in slow lorises to the Indonesian Embassy in Berlin.
The deputy ambassador Dr. Siswo Pramono took more than two hours of his time to talk with us about the illegal wildlife trade, deforestation, and the palm oil issue. He was impressed by the number of signatures and admitted that while Indonesia has relevant environmental laws in place, violations are too common, leaving much to be done. 
The cuteness of Indonesia's slow lorises is their greatest liability. In light of their vulnerability, trade with the small, round-eyed primates has been prohibited under the Convention on International Trade in Endangered Species of Wild Fauna and Flora (CITES) since 2007.
Slow lorises nevertheless command high prices on the black market, with poachers killing loris mothers and collecting the infants in cages. Dr. Siswo Pramono promised to forward the petition to the Indonesian government and work for the protection of slow lorises and other wildlife.
We would also like to thank the many supporters of our petition!