Indonesia: Incense farmers have been released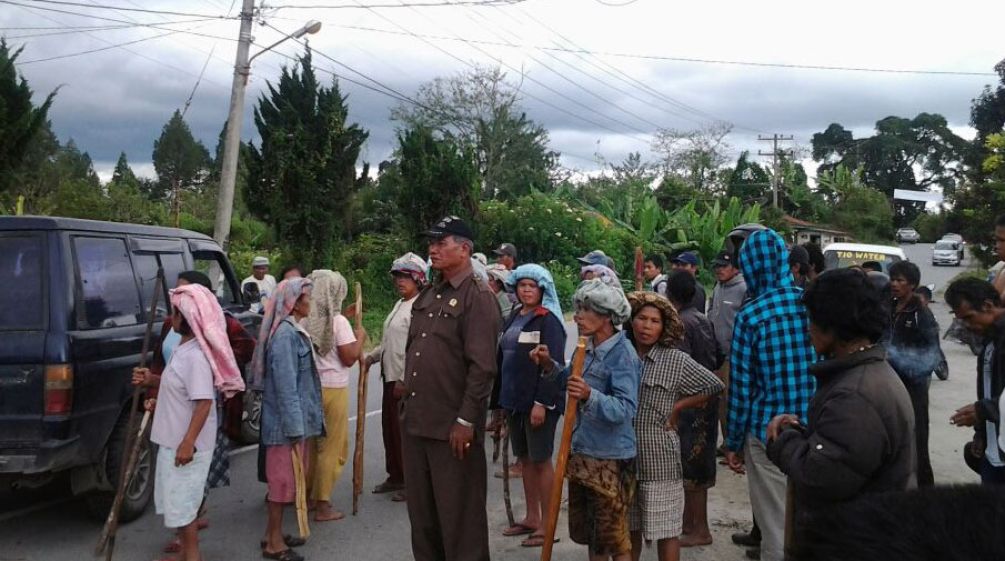 Mar 20, 2013
Because they were defending themselves against the logging of their rainforest on the island of Sumatra, 31 protesters have been arrested. Due to protests from all around the world – including a petition from German Rainforest Rescue with 28,000 participants – the 16 remaining incense farmers have now been released.
The indigenous inhabitants of the villages Pandumaan and Sipituhuta are fighting for the preservation of their rainforest. Particularly the resin, extracted from the Sumatran Benzoin trees, which are growing in the region, is guaranteeing their income. This constitutes an environmentally friendly use of the trees which is not destroying the rainforest. The resin is being used as incense for churches, perfume manufacture as well as for preservation purposes in the food industry.
The paper company Toba Pulp Lestari in contrast, is clearing the forest in order to plant industrial monocultures of eucalyptus. The notorious Indonesian paper company APRIL, which sells its products under the brand name Paper One, owns the majority of shares of this company.
In order to suppress the people's protests, the company arranged the arrest of the protesters. Only because of international pressure and a bail-out by the families, the 16 remaining arrested incense farmers were released from prison. This was reported by the Rhineland Protestant Church. Now, they are facing a court trial.
The company Toba Pulp Lestari however, continues to clear the forest. Sumatra is particularly affected by the forest clearings. Due to the intense deforestation caused by the paper and palm oil industry, the sixth biggest island in the world lost around 70 percent of its rainforest until 2010.