Borneo, Indonesia: Earth Day Campaigns to raise public awareness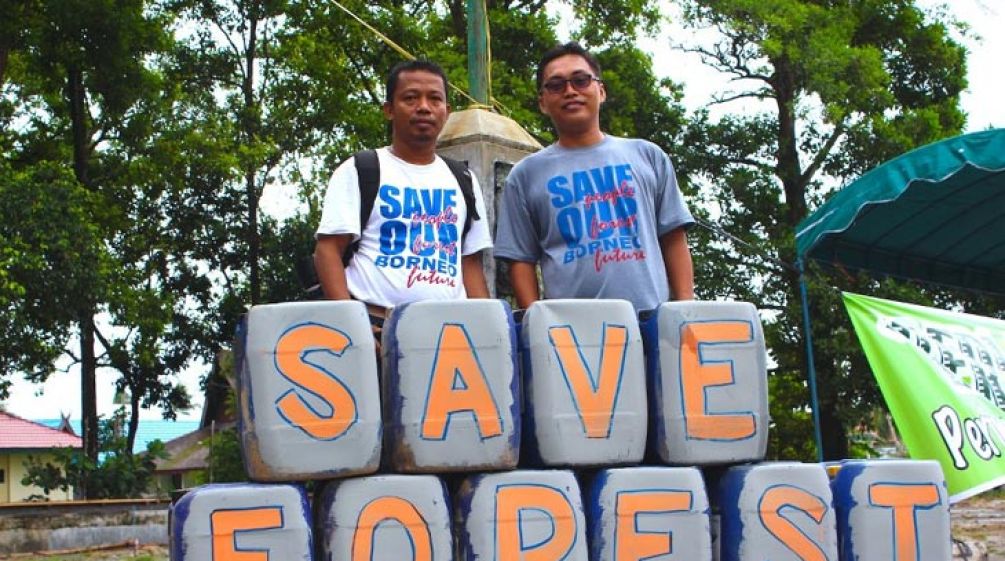 May 3, 2013
Our partners at Save Our Borneo never miss an opportunity to bring the state of the rainforests in their homeland to their fellow humans' attention. This time, they chose International Earth Day for their activities.
"Raising the public's awareness of our environment and the clear-cutting of the rainforests is not that easy," writes Udin of our partner organization Save Our Borneo. She has her office in Palangkaraya, the capital of the Indonesian province of Central Kalimantan on the island of Borneo. There, the activists develop ideas and strategies to spread the word about the destruction of the environment and its urgently needed protection. These include media campaigns on illegal mining and deforestation for palm oil plantations, and disseminating information on Facebook and Twitter.
On April 22, Save Our Borneo invited 24 organizations and students to an open-air Earth Day celebration. "We planted trees, held a painting competition for preschoolers and primary-school students, and organized a photo exhibition," wrote Udin. The students also wrote letters to the governor, and we had theater performances and games on the subject. "Ultimately, a lot of people got involved," Udin noted with satisfaction.