Ikea halts deforestation in Karelia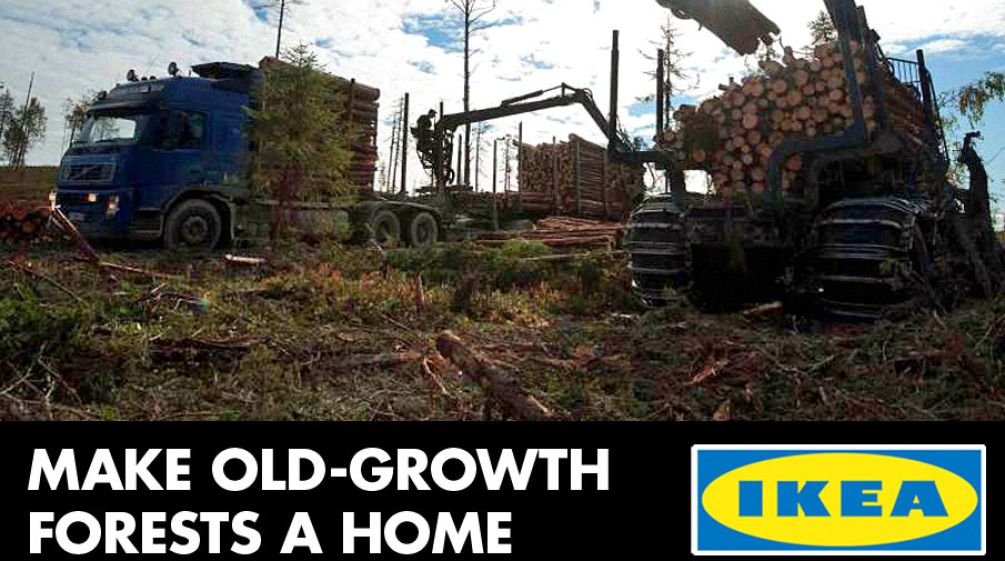 Feb 18, 2014
Ikea's wholly-owned subsidiary Swedwood reports that it has ceased its logging operations in the last remaining old-growth forests of the northern Russian region of Karelia. Swedwood had been clear-cutting century-old trees in the boreal forests with heavy machinery for many years.
According to a recent Swedwood press release, the Ikea subsidiary will be focusing on wood production in Tikhvin and is shutting down its operations in Karelia. The company states that business reasons were behind this decision.
"It is good that the chainsaws and forestry tractors are coming to a halt in Karelia," explains Klaus Schenck, forest and energy consultant for Rainforest Rescue: "The primeval forests deserve complete protection and must never be sold to another timber company. Elsewhere, Ikea is obligated to harvest its wood in an environmentally friendly and socially acceptable manner."
Linda Nordström Ellegaard of Protect the Forest says: "Together with Russian environmental organizations, we suggested to Ikea that they, as an influential multinational corporation, should set a good example by announcing that they will no longer log or buy timber from intact old-growth forests, whether the forests are certified or not."
http://protecttheforest.se/de/pressmeddelanden/1878-pr-ikea-gets-fsc-certificate-suspended-and-withdraws-from-karelia
Rainforest Rescue and other environmentalists have long criticized Swedwood's industrial clear-cutting in Sweden and Russia. The company uses heavy machinery to harvest vast intact forest areas with centuries-old trees and extraordinary biodiversity, transforming the land into uniform commercial forests. Ikea's profit from the timber is bought with massive damage to forest ecosystems and soils.
In the past, Ikea had justified the deforestation in Karelia with the certification of the old-growth forests by the Forest Stewardship Council (FSC). Rainforest Rescue's criticism of the certified deforestation was dismissed by the FSC in an open letter stating that "FSC is not an eco-label". However, by the end of January 2014, Swedwood Karelia's certificate had been revoked.
Rainforest Rescue had launched its protest campaign to stop IKEA's logging of old-growth forests in Russia in the summer of 2012. In December 2012, the Swedish environmental protection organizations Protect the Forest and Friends of the Earth Sweden submitted a petition to Ikea that had been signed by more than 180,000 people from around the world – 65,000 signatures had been collected by Rainforest Rescue alone.