Victory for the mountain gorillas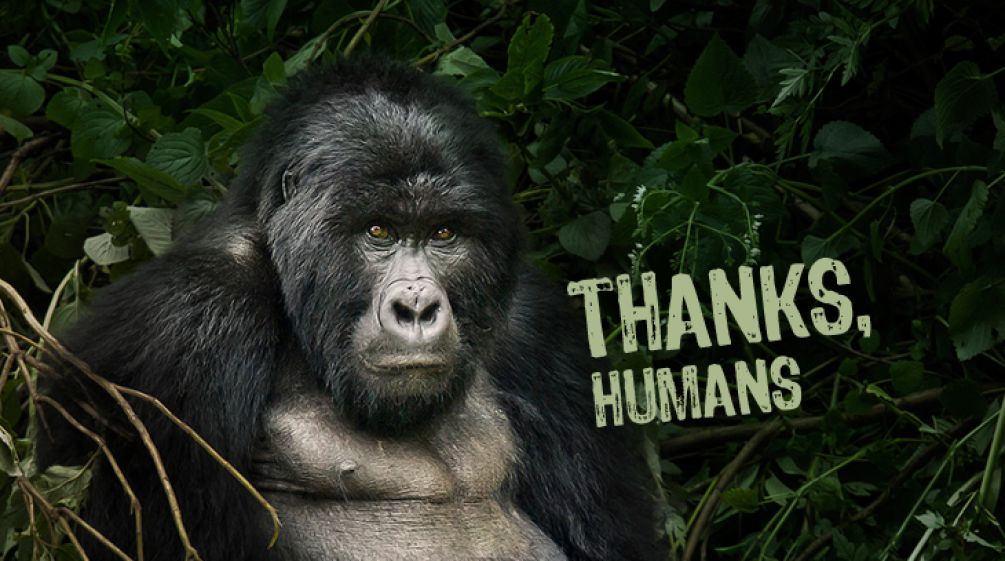 Jun 11, 2014
Things are looking up for the mountain gorillas: British oil company SOCO International plc announced today that it is abandoning its plans to explore for oil in Virunga National Park. The company is also calling off its oil exploration in Lake Edward.
Oil drilling would have undoubtedly destroyed the home of the critically endangered mountain gorillas in Africa's oldest national park, an area already suffering under the effects of Congo's civil war.
The decision is a huge victory for activists in Congo and environmentalists around the world who campaigned tirelessly for years. Around 380 of the critically endangered mountain gorillas live in the rainforests of Virunga, together with many other wild animals such as elephants, hippos and chimpanzees.
Rainforest Rescue took part in the campaign, submitting a petition with more than 68,000 signatures to SOCO CEO Ed Story in March 2014. We reported on the situation in Virunga in a number of articles and collected €90,000 in donations to support the work of environmentalists on the ground.
Previously in 2013, the French oil company Total scrapped its plans to explore for oil in Virunga in response to public pressure. UNESCO had also repeatedly spoken out against the activities of oil companies in Virunga. The 790,000-hectare national park in eastern Congo was declared a UNESCO World Heritage Site in 1979.
The government of the Democratic Republic of Congo should now move to protect the national park – as well as the 50,000 people living on the banks of Lake Edward who rely mainly on fishing and ecotourism for their livelihoods – by cancelling the oil concessions in Virunga once and for all.
SOCO press release and SOCO-WWF joint statement from June 11, 2014