Cambodia: police can't keep activists down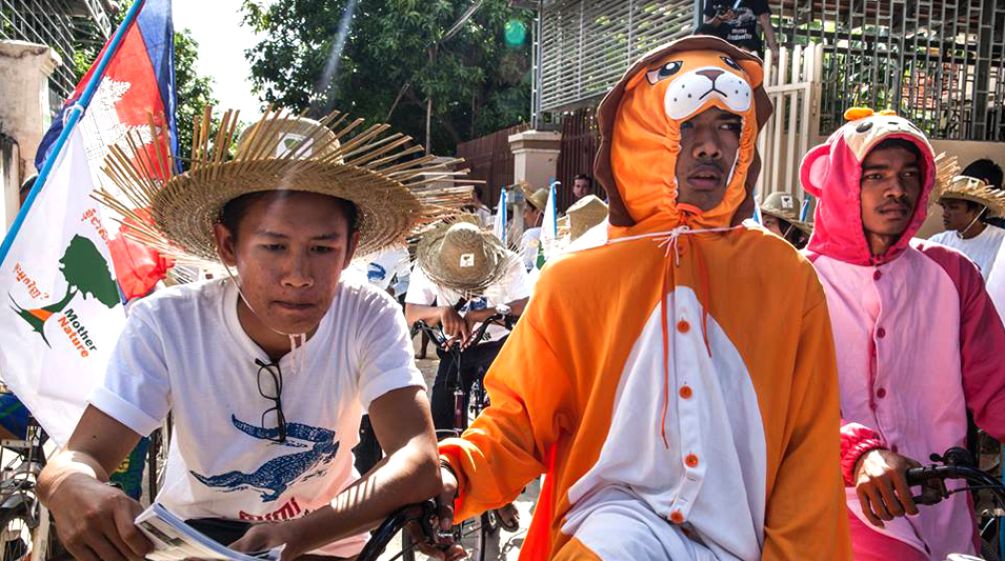 Sep 2, 2014
Forty young environmentalists armed with bicycles, animal costumes and leaflets set out to raise awareness of the planned destruction of Areng Valley, but security forces stopped them from cycling through Phnom Penh. They still garnered considerable attention.
The authorities had been informed in a timely manner and the bikes were ready to roll – but then the peaceful protesters found themselves facing a hundred police officers and soldiers. The Cambodian NGO Mother Nature had organized the protest to draw attention to the hydropower project that would flood Areng Valley – and this is what the security forces in Phnom Penh were there to prevent.
"We stopped the protest because Mother Nature had not applied for a permit", City Hall spokesman Long Dimanche told the newspaper Cambodia Daily. According to the paper, however, informing the authorities five days in advance is enough – a permit is not required.
Support for the indigenous community in Areng Valley
"The authorities' decision to stop our protest probably got us more publicity and the media attention than if the ride had gone ahead," says Alejandro Gonzalez-Davidson, co-founder of our partner organization Mother Nature. "The idea was to promote the Areng Valley … and that's exactly what we achieved. In terms of promotion, we're really happy about it."
The valley's inhabitants have been fighting for their homes and the unspoiled nature of the valley for many years. They succeeded in stopping two previous attempts by Chinese hydropower companies to build a dam that would spell the end of one of the most biodiverse regions of South Asia. Since March, they have been resisting Sinohydro, the third company slated to build the dam, by blockading the entrance to the valley in cooperation with conservationists.
Rainforest Rescue is supporting the 1,500 indigenous residents with our petition to Sinohydro's parent company, Powerchina, and the Cambodian government. Nearly 87,000 people have already signed – please add your voice if you haven't already done so.
The petition will be delivered in about four weeks in a major media event.
We are also raising funds to support the protection of Areng Valley. Please help save this expanse of wild grasslands and ancient forest in the Cardamom Mountains and the array of endangered animals that inhabit it.