Rainforest Rescue: we speak your language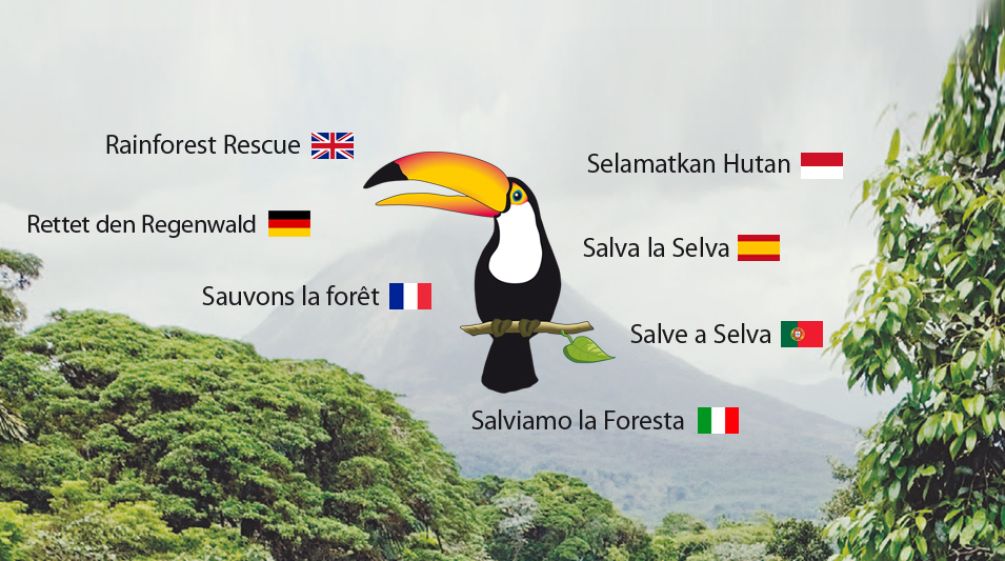 Feb 25, 2015
Addressing a global crisis takes international voices – just a reminder that Rainforest Rescue content and social media are also available in French, Spanish, German, Italian, Portuguese and Indonesian.
In addition to petitions, news and background information, the individual language versions of our site feature issues with a special regional focus. The language selector at the top of this page will take you directly to your preferred version.
You can also find links to our social media on the home pages of the individual languages. 
Thank you for your interest and helping us spread the word!
Your Rainforest Rescue team