Ecuadorian activist Javier Ramírez is free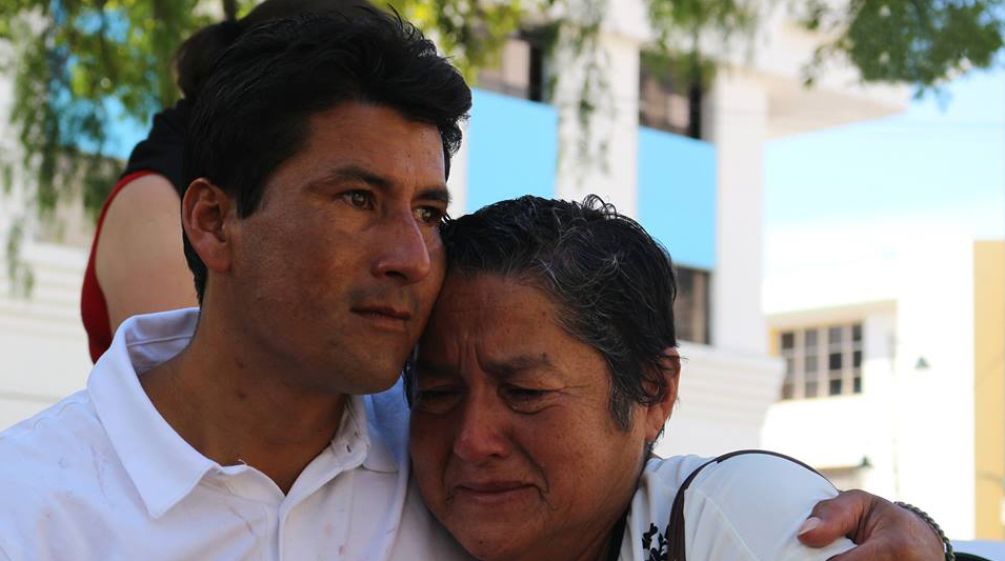 Feb 25, 2015
Farmer and activist Javier Ramírez was finally freed after 308 days behind bars for speaking out against the destruction of his homeland for a copper mine. International environmental and human rights organizations demanded his immediate and unconditional release.
Is it a crime to speak out against a massive mining project that would destroy entire mountain slopes, their richly biodiverse cloud forests and the streams and rivers that originate there – and wipe numerous villages from the map?
In Ecuador, that could land you in prison on charges of "rebellion and offenses against the public administration", "sabotage" and even "terrorism", as farmer and activist Javier Ramírez experienced first-hand. Ramírez, the spokesman of Junin, one of the villages that would be swallowed by the proposed copper mine, was arrested and held for ten months because he peacefully advocated the preservation of nature, like many who call Ecuador's Intag region home.
Critics and environmental activists are a thorn in the side of the Ecuadorian government and its state-owned mining company ENAMI, which intends to operate the mine in the Toisan Mountains north of the capital Quito together with CODELCO, a copper company owned by the Chilean state.
Javier Ramírez was arrested on April 10, 2014 after an alleged altercation with officials of ENAMI, the state mining company. Ramírez denies this, and witnesses testify that he was at home recovering from an injury on the day in question.
He is now free thanks to pressure from the people of Ecuador and international environmental and human rights organizations. No less than 76,000 people signed Rainforest Rescue's petition Ecuador: NO to mining in the rainforest within a few short days.
On February 10, 2015, Ramírez was released to a cheering crowd that included many prominent citizens such as former Minister and President of the Constitutional Assembly Alberto Acosta, Elsie Monge of the human rights organization CEDHU, Rocio Cachimel of the federation of indigenous peoples and farmers of Imbabura province, and singer Jaime Guevara.
A bad aftertaste remains nevertheless: Ramírez was not acquitted, as requested by his lawyer. He was sentenced to ten months in prison – exactly the length of time he had been imprisoned awaiting his show trial – thus permitting the Ecuadorian judiciary to save face despite mounting criticism.
The fact remains that Ramírez's politically motivated sentence is is a blot on the reputation of the Ecuadorian government and judicial system. The protests against the planned mine in Ecuador's Intag cloud forests are set to continue.
Further information: