Environmentalists standing firm in Areng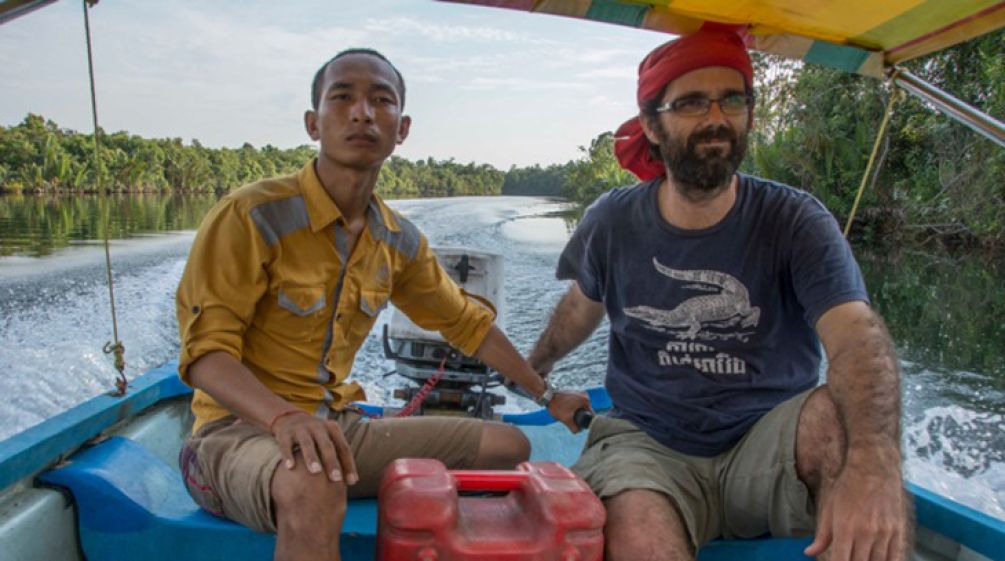 Apr 7, 2015
For the past two years, activists have mounted media campaigns, protests and roadblocks to prevent a hydropower project that would submerge the natural beauty of Cambodia's Areng Valley. Prime Minister Hun Sen has now put the dam on hold.
The prime minister's decision appears to have been a reaction to negative headlines: numerous media outlets reported the deportation of environmental activist Alejandro Gonzalez Davidson. Alejandro is a Spanish citizen who lived in Cambodia for thirteen years and co-founded Mother Nature, a Cambodian environmental NGO. His tireless work to save Areng Valley in the remote southwest of the country made him a thorn in the government's side. The authorities did not renew his visa and he subsequently was arrested and deported on February 23.
"Whatever happens, I'm proud of what we've achieved so far," Alejandro says, "And I feel that we are only at the beginning of a nationwide environmental movement that will protect Cambodia's precious natural resources."
If the dam is realized, 20,000 hectares of rainforest – half of which is located in a protected nature reserve – would be submerged. The area is particularly rich in rare species such as the Siamese crocodile, forest elephant and clouded leopard. The project would also drive 1,500 indigenous people from the land that their families have called home for centuries. "We are not giving up until the dam has been stopped for good", says indigenous leader Ven Vorn.
To protect their valley, the villagers have launched an ecotourism project, while Buddhist monks are blessing and listing the giant trees.
If you haven't already done so, please sign our petition calling on the Chinese hydropower company Sinohydro to scrap the dam project. We are also collecting donations to support conservation efforts in Areng Valley. 
The following is an account of the current situation in Areng Valley by Mother Nature and International Rivers activists on the ground in Cambodia:
Under pressure from popular opposition to the proposed Areng hydro dam, Prime Minister Hun Sen recently stated that construction of Sinohydro's Chaey Areng hydropower dam would not start until at least 2018, and committed to developing the area's eco-tourism potential.
This announcement was seen by many as an attempt by Hun Sen to try and reduce the massive amount of negative publicity the government had received after they forcibly removed Alejandro Gonzalez Davidson from Cambodia on 23 February. Alejandro, one of the founders of Mother Nature, has played a prominent role in the local grassroots activist group which has fearlessly spearheaded the campaign to save the Areng Valley.
Having lived in Cambodia for 13 years Alejandro had his visa denied by the immigration department and was ordered to leave the country which he refused to do. Alejandro, who considers himself Cambodian, was subsequently arrested and expelled. This was widely seen as retaliation to Mother Nature's relentless campaigning not just against the proposed Areng dam but also to newer campaigns against sand mining and forced relocation of local communities.
Even if Hun Sen were true to his word, which some observers doubt, provincial authorities from Koh Kong and elements within the central government continue to push for the unsustainable development of the valley. So while the dam might be delayed, serious threats to the unique biodiversity of the area remain, requiring our continued vigilance.
Despite the risks, Mother Nature activists continue to fight for the preservation of the area's incredible natural beauty. Our work continues to empower a movement of Cambodian youth to engage with these struggles at the grassroots level. This rapidly growing movement is informing millions of Cambodians about the ecological suicide their government is committing, in the name of a style of 'development' which is lining elite pockets.