World Pangolin Day events in Berlin and Leipzig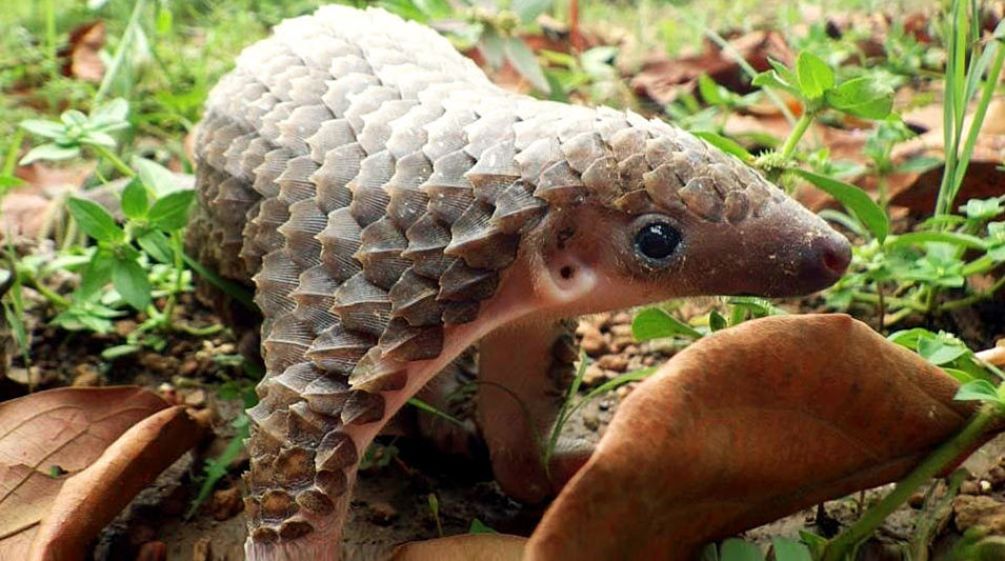 Feb 16, 2016
Pangolins are the most trafficked mammal in the world – demand for its meat and scales could drive it to extinction in a few short years. Join us in taking action to protect them on World Pangolin Day.
Berlin: Vietnamese Embassy, Elsenstr. 3 – February 18, 11:00 am
Leipzig: Zoological Garden, Pfaffendorfer Str. 29 – February 20, 10:30 am to 4:00 pm
The pangolin is an endangered species that has remained under the radar of many nature lovers. Hardly anyone in the West knows about this charismatic creature and the threat it faces from consumers in Vietnam and China. We're working to raise awareness with a petition against the consumption of its meat by status-seeking diners and the use of its scales as bogus traditional "medicine".
We will be delivering the petition – which has been signed by more than 190,000 supporters – to the Vietnamese and Chinese embassies in Berlin on February 18. But we are not stopping there: we are going to continue promoting the petition and the embassies will be hearing from us again as the number of signatures hits new heights.
Two days later – on World Pangolin Day – we will be at the Leipzig Zoological Garden to visit the only two pangolins in Europe. You can find us at the Elephant Temple from 10:30 am to 4:00 pm, where we will be collecting signatures for our pangolin petition in person. Feeding time for the pangolins is 11:45 am, and the caretakers will be joining us to share stories of day-to-day life with their scaly friends.
We would be delighted to see you at either event – if you would like to support us at the embassies in Berlin, please drop us a line at team@regenwald.org.