Nigerian police harass Goldman Prize-winning conservationist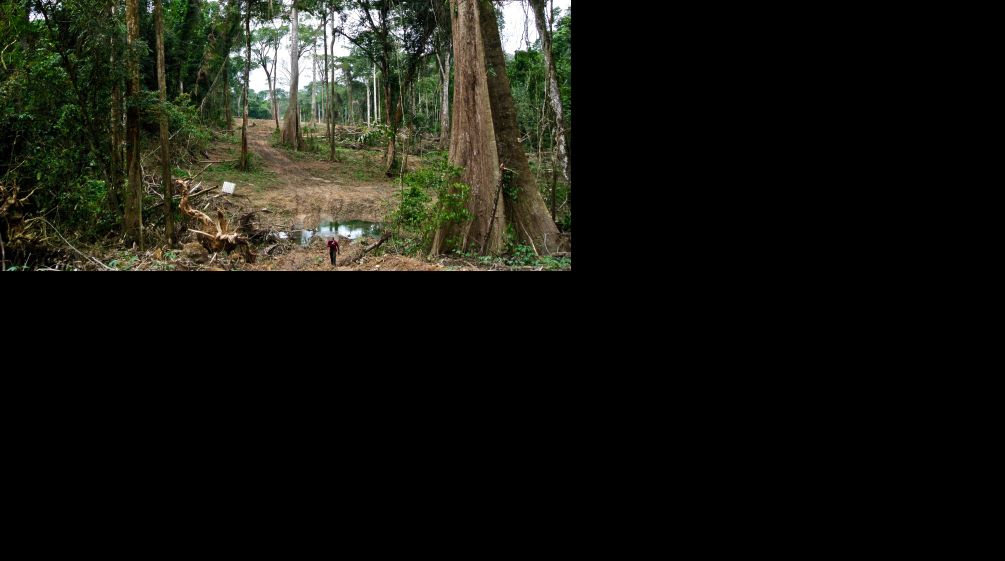 Aug 2, 2016
Nigeria's police is stepping up its efforts to intimidate opponents of the planned superhighway through Ekuri Forest. "I am more resolved than ever," says Odigha, leader of the coalition resisting the project, after enduring hours of interrogation in police custody.
As the founder of NGO Coalition for Environment (NGOCE), Odigha's work has garnered international acclaim. In 2003, he received the Goldman Environmental Prize.
While he was detained, the police searched Odingha's home and office. Previously, they had bugged his phone to track his movements.
"They found nothing incriminating," Odigha reports. The police did, however, confiscate banking documents. "I am out and more resolved to work together with all the right-thinking citizens of the world to ensure that the superhighway never succeeds ... I am very grateful to all of you who have kept the fire on to ensure that the evil people do not destroy our world heritage for their personal gains."
Rainforest Rescue works closely with Odigha, internationally and on the ground in Nigeria. We are currently supporting the efforts of Nigerian environmental activists with this petition.